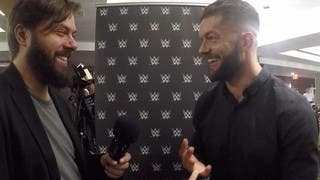 Wednesday, 6 September 2017
Last summer, WWE Superstar Finn Balor became the first-ever WWE Universal Champion. After a storied career in Japan and a complete reinvention of his persona upon move to WWE, Balor's years of hard work were rewarded—he was at the top of the company. One day later, he relinquished the title due to injury. "I thought it was very typical of my career for, when I got the top, for the rug to be pulled out from under me and dropped right down to the bottom of the barrel." ...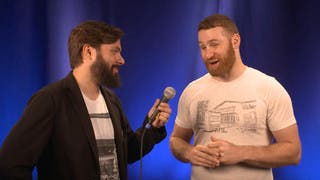 Sunday, 27 August 2017
As the crisis in Syria rages through its sixth year, and with conversations of Syria veering more political than humanitarian, it can be easy for the global community to forget about the people on the ground, unable to receive the help they need. WWE Superstar Sami Zayn, himself of Syrian decent, has launched 'Sami for Syria', turning focus towards those in need of aid. Partnering with SAMS (Syrian American Medial Society), the initiative aims to put a mobile clinic on the ground in ...