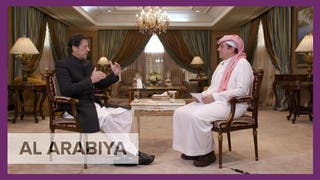 Sunday, 23 September 2018
Pakistan's Imran Khan has reaffirmed Islamabad's support of Saudi Arabia during his maiden foreign visit to Riyadh as prime minister. Khan made the statement during an exclusive interview with Al Arabiya News Channel during hist rip to Riyadh. "Anyone who comes to power in Pakistan will visit Saudi Arabia first," Khan told Al Arabiya. "Saudi Arabia has in the past helped Pakistan when Pakistan has been in need," he added. "Saudi Arabia and Pakistan have ...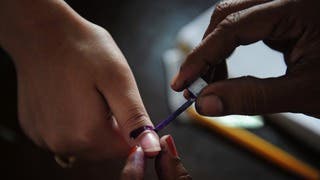 Sunday, 19 May 2013
Under tight security, Pakistani officials Sunday held a repeat election in a district of violence-plagued Karachi, despite the killing of a senior politician in the city the day before. Troops, police and paramilitary rangers backed up by armored personnel carriers guarded the 43 polling stations in the NA-250 constituency, following claims of ballot-stuffing there during the May 11 general election. An election official said turnout was initially assessed at more than 40 percent despite ...