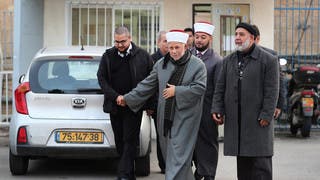 Sunday, 24 February 2019
Israeli police released a senior Muslim cleric who helps administrate a sacred compound in Jerusalem after he was arrested earlier on Sunday, two days after he re-opened al-Aqsa mosque sealed by Israel during a Palestinian uprising in 2003. Sheikh Abdel-Azeem Salhab, who sits on the religious council appointed by Jordan to oversee the Islamic sites at the compound, personally reopened the gate leading into the Bab al-Rahmeh mosque on Friday, and hundreds of Muslims went inside to pray for the ...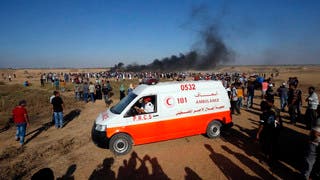 Friday, 17 August 2018
In the latest flare-up of tension between Israel and the Palestinians, three Palestinians were killed and 240 injured by Israeli fire on the 21st Friday of protests near the Gaza border, as part of the 'Return March' to break the siege of Jerusalem and Al Aqsa Mosque in occupied Jerusalem. According to medical sources, Karim Abu Fattair (30) was killed after being shot by the Israelis east of al-Bureij, while another was reported dead and 240 others were injured in Gaza. In the ...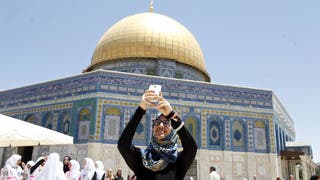 Tuesday, 7 July 2015
Palestinians young and old have jumped on a trend for taking "selfies" at Al Aqsa