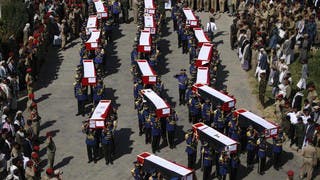 Monday, 14 October 2013
The Yemen-based branch of al-Qaeda said on Monday that its attack on a Yemeni army base last month targeted an operations room used by the United States to direct drone strikes against militants, and threatened more such assaults. Dozens of militants stormed and captured the headquarters of the Yemeni army's Second Division in the eastern city of al-Mukalla on September 30 and took some military personnel hostage. Military officials said four Yemeni soldiers were killed and nine wounded in a ...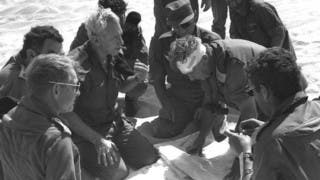 Saturday, 12 October 2013
The defeat of Arab countries by Israel in the six-day war of 1967 urged Egypt's late president Gamal Abdul Nasser to draw up his strategy for revenge, which consisted of reassessing the country's security situation, reorganizing the armed forces and planning ahead for the future. This plan was not without a cost, however, and the Egyptian people had to bear the burden of its implementation. It involved establishing a war economy, with 50 percent of the public budget dedicated to ...