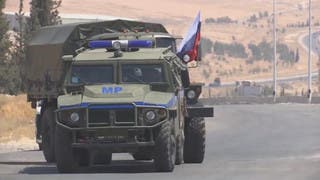 Thursday, 19 July 2018
Under a Russian sponsorship, a deal has been reached on the fate of al-Quneitra province, excluding areas under the control of Tahria al-Sham front ( previously known as al-Nusra Front.) The Syrian Observatory for Human Rights said that an understanding has been reached to evacuate all armed militants and civilians opposing the deal to the northern part of Syria. This is in addition to other terms relating to the handing over of heavy and medium ranged weapons, deployment of Russian military ...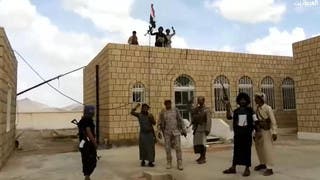 Saturday, 19 May 2018
The Yemeni armed forces raised on Saturday the country's flag on the roofs of the liberated buildings in Kitaf directorate in Saada governorate. This move came in the heels of the military advancement of the army backed by the Arab coalition. On Friday the Yemeni army gained control over al-Etfayn in Kitaf directorate and raised the country's flag over a government building. Meanwhile, Yemeni media outlets quoted a military leader in Yemeni armed forces that the military is close to ...