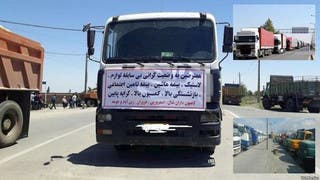 Sunday, 30 September 2018
The truck drivers' strikes in Iran, which entered their eighth day on Sunday, extended to all provinces despite the arrest of dozens of them and the threats of the judiciary to execute some on charges of "threatening national security." A number of activists published footage on social media showing hundreds of trucks parked out of service in Tehran, Isfahan, Zrin Shahr and Mashhad. In an international solidarity initiative, truck drivers in the Netherlands went out in a ...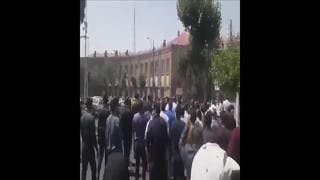 Thursday, 31 May 2018
Many Iranian cities are reeling following the truck drivers' strike which has paralyzed the country, adding to Iran's ongoing economic woes. The video which is being circulated on social media shows the main highway between the two most important economic centers in the Islamic republic - the capital Tehran and Isfahan, the second largest city - whose roads were empty of trucks. The strike expanded to 242 cities in 31 Iranian provinces. The truck drivers were also joined by van ...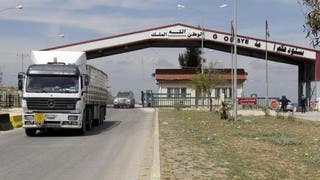 Monday, 13 April 2015
Around thirty truck drivers trapped for almost two weeks in a Syria-Jordan border crossing return home