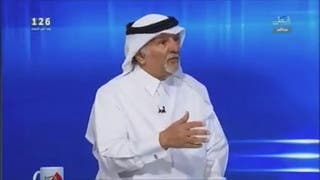 Tuesday, 10 October 2017
Under the guise of political commentary, a professor at Qatar University suggested the use of poisonous gas against certain Qatari tribes who recently voiced their opposition to Doha's policies in the Gulf crisis. In an interview on the state's official news channel, he said: "No matter how many thousands of them are gathered, 10 thousand or 200 thousand, a bomb filled with poisonous gas would eradicate all these tribes." "Deadly weapons such as long-range missiles ...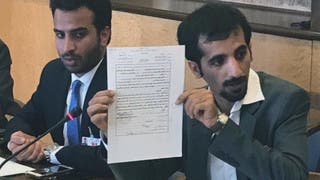 Tuesday, 26 September 2017
The UN headquarters in Geneva on Monday received a complaint against Qatari authorities for committing a series of crimes, including stripping the nationalities of members of the al-Ghofran tribe and expelling them from the country, demanding urgent intervention to help them restore their rights. The complaint was brought to the UN High Commissioner for Human Rights, days after a meeting held by dignitaries of the tribe to discuss the response to the arbitrary measures taken by Doha against them ...