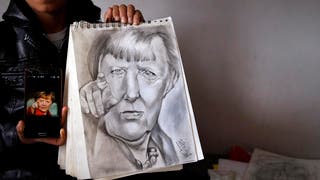 Thursday, 10 August 2017
A 10-year-old migrant from Afghanistan, who has been nicknamed "Little Picasso," is using his first ever exhibition to help another boy in need.Farhad Nouri's drawings and photographs were put on display Wednesday in what was also his charity event to raise money for a Serbian boy recovering from brain tumor surgery."Thank you all for coming here!" Nouri told dozens of visitors as he opened the exhibition organized with the help of aid groups and supported by ...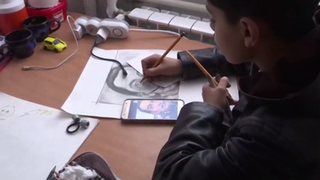 Tuesday, 14 March 2017
Farhad Nouri, a young afghan migrant, has been dubbed 'little Picasso' by Britain's BBC. The ten year-old boy living in Serbian Camp is using art and painting to help him cope with the harsh conditions. Nouri's drawings include famous portraits of painter Salvador Dali and German Chancellor Angela Merkel.