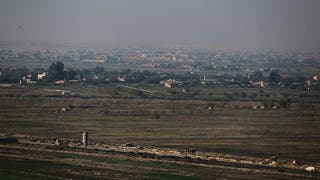 Monday, 9 September 2019
Explosions have been heard in the Deir ez-Zor town of al-Bukamal, according to Al Arabiya sources, where Iraqi militia sites were targeted inside the Syrian town near the Iraqi border. According to the sources, the explosions targeted militant groups affiliated with the Popular Mobilizations Unit militias, including the Harakat al-Abdal (the 39th Brigade) and the Haider groups. Members of the Iraqi Hezbollah militia were also targeted in the attack. Sources said several militants were killed ...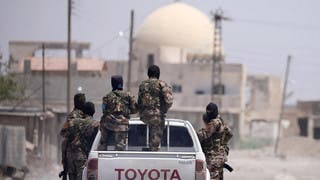 Saturday, 5 August 2017
The Syrian Observatory for Human Rights obtained information from varied sources that the International coalition and the US forces are setting meetings with "Maghaweer Al-Thawra" militia which is backed up by the coalition forces. The meetings aim to form a "national army" in the Al-Shadadi area in the southern countryside of Al-Hasakeh city. The new armed force is set to be labeled "The National Liberation Army" with "Maghaweer Al-Thawra" forces at ...