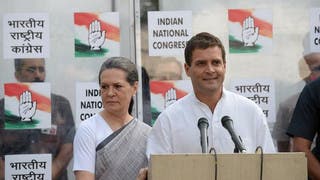 Sunday, 11 August 2019
India's opposition Congress party selected past president Sonia Gandhi as its interim leader on Saturday, while it searches for a successor to her son Rahul Gandhi, who quit following a crushing election defeat by Prime Minister Narendra Modi. The Congress Working Committee (CWC) unanimously decided to appoint Sonia Gandhi as "interim president pending the election of a regular president," the party said in a statement late on Saturday night. The ...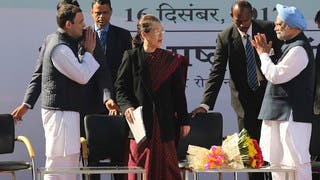 Saturday, 16 December 2017
Rahul Gandhi, the scion of India's most famous political dynasty, took over as president of the main opposition Congress party on Saturday while facing a stiff challenge from Prime Minister Narendra Modi's ruling Hindu nationalists. Gandhi, who took the mantle from his mother, Sonia Gandhi, at a party function, takes over the leadership of a party that has been losing power to Modi's Bharatiya Janata Party since 2014. Gandhi's party has suffered humiliating defeats in ...