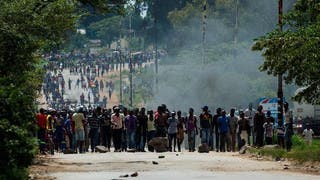 Monday, 14 January 2019
Protesters barricaded roads and burned tires in a suburb of Zimbabwe's capital Harare on Monday, two days after President Emmerson Mnangagwa announced a massive fuel price hike in an effort to stem a deepening economic crisis. Cash shortages have plunged Zimbabwe's economy into disarray, threatening widespread social unrest and undermining Mnangagwa's efforts to win back foreign investors sidelined under his predecessor Robert Mugabe. Mnangagwa's announcement of a 150 ...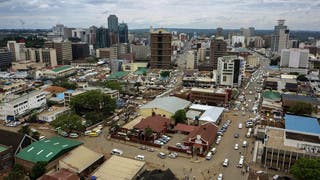 Thursday, 8 November 2018
Forty-seven people were killed in Zimbabwe Wednesday when two buses collided on a road between the capital Harare and the eastern town of Rusape, police told AFP. "We confirm 47 people have died in a road traffic accident at the 166-kilometre peg along the Harare-Mutare highway," police spokesman Paul Nyathi said. On Twitter, the state-run Herald newspaper said pictures from the scene were too graphic to post. The paper said the morgue at the local public hospital in Rusape had run ...