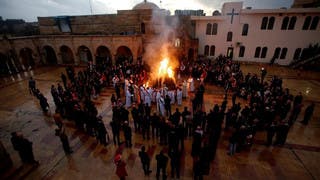 Monday, 31 December 2018
Most countries in the world celebrate the Christmas and the New Year's Eve in the last week of December, starting from the night of December 24 until the end of the year. The celebrations may look similar but each country has its own customs and traditions that sometimes differ from a neighboring country. Palestine Celebrations in Palestine have great value as Christ was born in Bethlehem, which lies 10 kilometers south of Jerusalem. The celebrations begin with the parade of scouts ...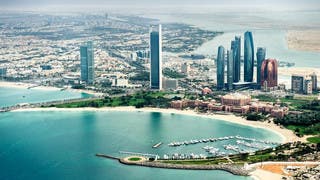 Thursday, 27 December 2018
Abu Dhabi will attempt to break the Guinness World Record for the largest sentence ever created in fireworks, according to the Department of Culture and Tourism – Abu Dhabi. The 10-minute fireworks show on the Abu Dhabi Corniche will attempt to spell our "Happy New Year 2019", using iron "sky towers" to create letters as tall as 40 metres in diverse colors and configurations, according to the department. Also, fireworks displays will take place at the Emirates ...