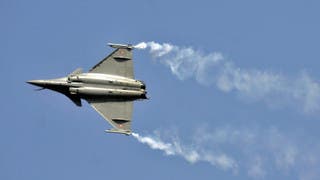 Thursday, 30 April 2015
The agreement, which is due to be signed in the coming days, includes a firm order for 24 jets with an option on 12 other planes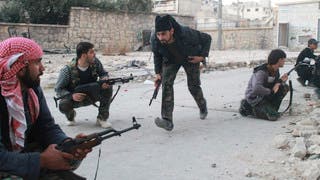 Thursday, 17 October 2013
Syrian opposition fighters assaulted a regime-controlled central prison in the northern city of Aleppo on Wednesday, an NGO said. The fighters launched an attack on the administration block of the prison which has been under siege for months, Agence France-Presse reported the Syrian Observatory for Human Rights as saying. The assault is the first since the siege on the prison began and was carried out by fighters from the al-Qaeda affiliated al-Nusra Front and another Islamist faction, Ahrar ...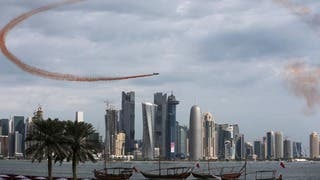 Sunday, 23 June 2013
France has made new offers on supplying military equipment to Qatar and is optimistic about the outcome, French President Francois Hollande said in an interview published on Sunday. France is the top military supplier to the Gulf state and has been hoping to sign a contract to equip Qatar's air force with Rafale fighter planes made by Dassault. "We supply light and modern arms to the Qatari army," Hollande told Qatar's state news agency QNA, according to a transcript. ...