TOPICS
CROWN PRINCE IN DC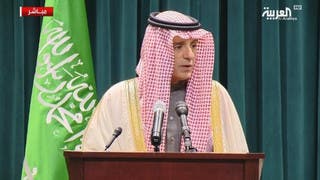 Friday, 23 March 2018
Saudi Foreign Minister Adel al-Jubeir addressing a press conference in the US said Crown Prince Mohammed bin Salman's talks with the US administration focused on regional issues. Jubair said that "We have signed agreements in various fields to increase Saudi-US cooperation." On the political impasse with Doha on its terror links and interference in the region, he said: "We hope that Qatar will return to the right path and correct its mistakes." On Iran ...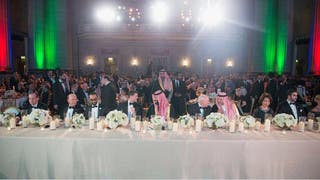 Friday, 23 March 2018
Saudi Crown Prince Mohammed bin Salman delivered his first address in the United States at the inaugural KSA – USA Partnership Event dinner held in the Andrew Mellon Auditorium, hosted by the Royal Embassy of the Kingdom of Saudi Arabia in Washington, on Thursday. This dinner was a celebration of the global importance of the strong Saudi-US bilateral security relationship over the past 70 years. The program included compelling video testimonials and keynote remarks from leading voices ...