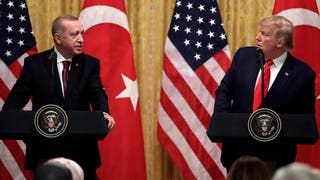 Thursday, 14 November 2019
Turkish President Recep Tayyip Erdogan's visit to Washington on Wednesday made no real progress on US-Turkey relations and was a slap in the face to congressional lawmakers critical of the visit, experts told Al Arabiya English. Ahead of the visit members of Congress were "very tough in their rhetoric," condemning the Trump administration's invitation to Erdogan, said expert on US-Turkey relations Dan Arbell. Yet Trump seemed unaffected by the criticism when he hosted the ...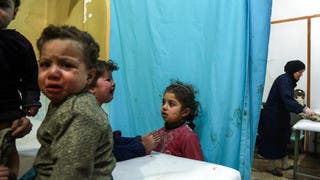 Tuesday, 27 February 2018
The United States pressed Russia on Monday to use its "influence" to secure an "immediate" full-fledged halt to a bloody offensive in Syria's rebel-held enclave of Eastern Ghouta. "The Syrian regime, and its Russian and Iranian backers, continue to attack East Ghouta, a densely populated suburb of Damascus, despite the ceasefire called for by the United Nations Security Council," State Department spokeswoman Heather Nauert tweeted. "The regime claims it is ...