TOPICS
KING SALMAN RELIEF CENTER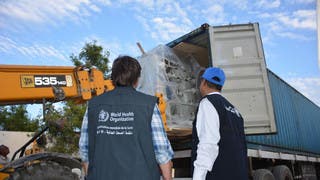 Monday, 7 May 2018
The King Salman Humanitarian and Relief Center has supported the World Health Organization (WHO) in the delivery of life-saving oxygen stations to the Yemeni city of Aden, WHO reported this week. A statement read that the "provision and delivery of 11 oxygen stations" was made possible with the support of the Saudi aid organization. "A total of seven medical oxygen stations arrived in Aden port and are awaiting installation in targeted hospitals," it added. Commenting on ...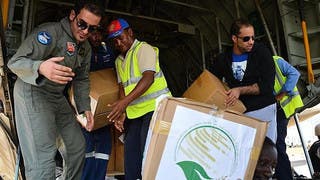 Tuesday, 1 March 2016
The King Salman Humanitarian Aid and Relief Center successfully carried out three rounds of airdrops for Taiz, Yemen, over the last three days.