Social media users in Egypt have been making the usual rounds of poking fun at the country's top political figures.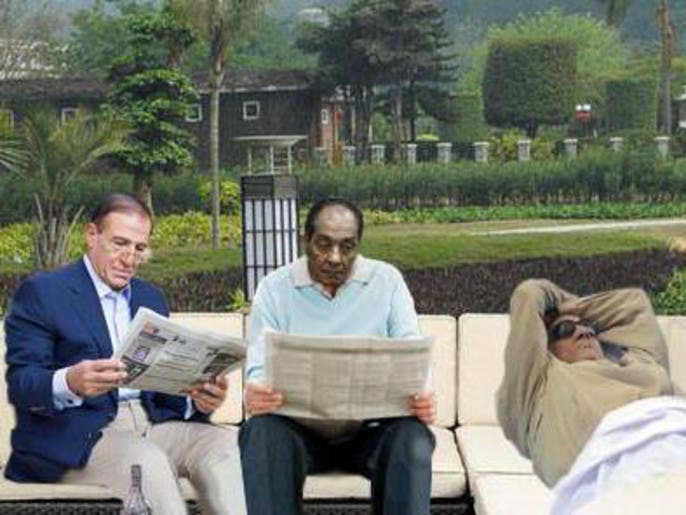 Anan seen in a photoshopped image, with former army chief Tantawi and former President Mubarak. (Photo courtesy: Facebook)
Anan, who served under the reigns of toppled President Hosni Mubarak and ousted President Muhammad Mursi, announced last month that he plans to nominate himself in the country upcoming presidential elections, to take place next year.
The Facebook page, "The popular campaign to demand General Sami Anan to run for presidency," posted a number of pictures of Anan in a civilian suit spending time in a luxurious garden.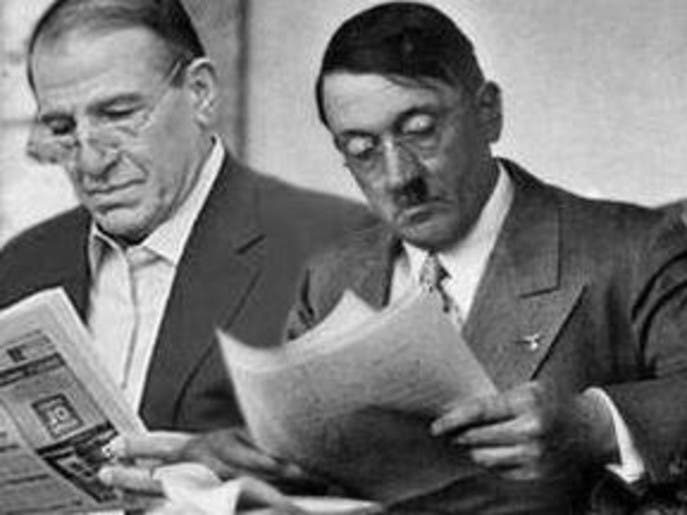 Sami Anan juxtaposed with Adolf Hitler as part of a series of Facebook jokes on the general. (Photo courtesy: Facebook)
One picture showed Anan next to infamous Adolf Hitler. Another picture showed the army general surrounded by stars of the famous American sitcom "Friends."
SHOW MORE
Last Update: Saturday, 9 November 2013 KSA 10:51 - GMT 07:51