The epidemic of overweight children has been in the spotlight for the past 10 years and for good reason. Childhood obesity rates have doubled, which means more and more children are showing signs of diabetes and heart disease, ailments that typically only affect adults.
The world's heaviest baby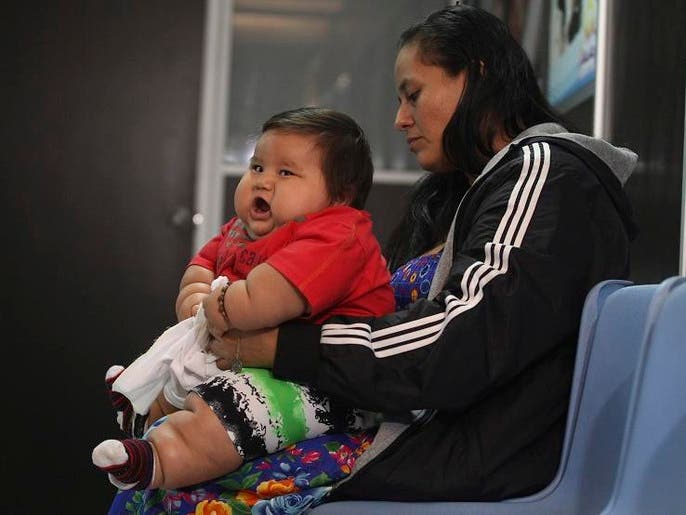 Eight-month-old Santiago Mendoza is held on to by his mother Eunice Fandino as they wait at a clinic for the obese in Bogota March 19, 2014. (Reuters)
Scroll down for a step-by-step guide on how to prevent obesity in your family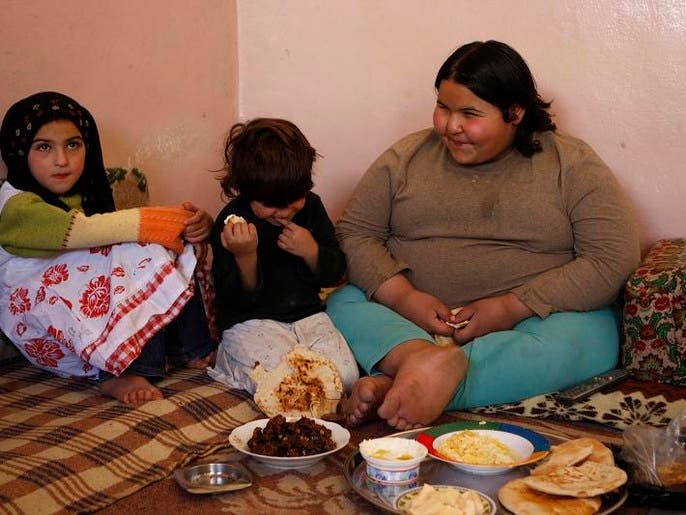 Jordanian Tuqa Waleed (C), 10, weighed 140 kg she sought medical help to keep her weight down. She is pictured here on March 16, 2009. (Reuters)
Where are we going wrong?
#ActNow for healthier children
SHOW MORE
Last Update: Tuesday, 3 November 2015 KSA 09:46 - GMT 06:46