The Big Screen
Airing date: Weekly
The Big Screen is a weekly entertainment show focused on the movie industry, informing viewers about upcoming films and the hottest celebrity gossip from around the world.
The show features a roundup of the latest film releases, reviews from the Arab and Western worlds, movie premieres and film-festival coverage, celebrity interviews and insider industry news.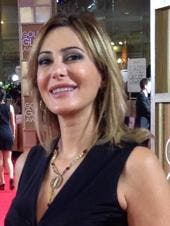 PRESENTED BY
Nadine Kirresh
Nadine Kirresh has built up her extensive knowledge of the film industry in her ten year experience working in both television and radio as host and reporter. Nadine currently uses her passion for media, on-camera charisma and frankness to produce and host The Big Screen, a weekly movie-review show with an unrivalled edge.
SHOW MORE