Expectations ran high that soon after the toppling of Saddam Hussein in 2003, a new, free Iraq would be born. The reality is a country whose progress has been halted by violence and chaos.
Dustin Langan, who worked as a translator and interpreter for the Coalition Provisional Authority, the transitional government in the immediate aftermath of the war, seized that hopeful sentiment and wrote the book "Freedomization," about those who wanted to make a real difference after the toppling of the Baathist regime.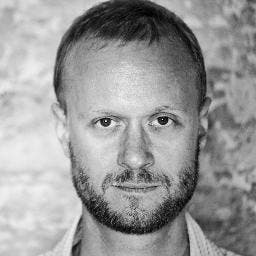 "The novel is fiction, and while some characters may be partially inspired by people I have known in my life, all are composites at best and fictional," Langan told Al Arabiya.
The main character is the idealist Jeremy, an American fluent in Arabic, who works as a CPA translator and interpreter in Baghdad. His passion in helping to rebuild the country wins him the support and trust of the Iraqi people, who see in him the personification of all that is good in the United States.
Jeremy befriends two Iraqis, Hisham and Omar, who are also CPA translators. They symbolize Iraq's Shiites and Sunnis, and want to see their country on its feet again.
However, the idealism they all share begins to dissipate as reality bites, and sometimes kills.
"I wanted to show that Iraq is full of individuals with many different ideas and desires, and many people wanted the best for the country, but there were so many competing forces, and chaos and instability," Langan said.
The author, who was involved in mass-grave excavations, land-mine removal, de-Baathification interviews and human-rights promotion, uses his real-life experiences in the fictional work, and highlights the lack of any real progress in Iraq.
"So few real promises were made. Even the best of intentions from the Americans, Europeans and Iraqis weren't enough," he said.
The story prioritizes the human aspect of the situation in Iraq, and showcases the complexity of domestic society and politics that the U.S. government failed to appreciate during the rebuilding phase.
"I was trying to capture as many competing points as I could, even though I'm not Iraqi. I wanted to show the impact of the occupation on Iraqi people. I wish I could've developed Iraqi characters more," he said.
Langan criticized policies initiated by the CPA's head Paul Bremer, especially de-Baathification and the dissolution of the Iraqi army.
"There was a society and economy that was functioning in Iraq for some time," he said, adding that it would have been better to fix existing problems rather than start from scratch, and to seek help from experienced members of Iraq's former leadership.
Despite the heart-breaking stories of human-rights abuses committed by the former regime, a sense of American humor pervades the book.
Asked if the war was worth it, the author said he is not Iraqi, and so could not give an appropriate response.