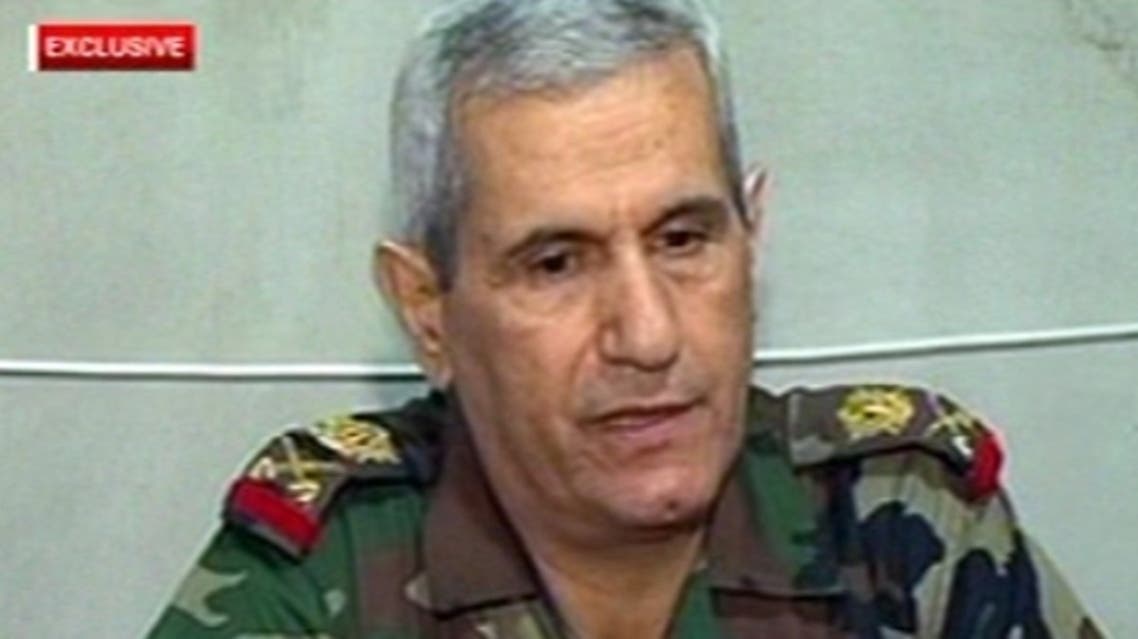 Al Arabiya Exclusive: Syrian general and captain defect with the help of rebels
A brigadier general in the Syrian army and his son, a captain, defected on Saturday after preparations with the country's armed opposition.
Brigadier General Mohammed Khalouf and his son, Izz al-Din, said their plan to turn their backs on Syrian President Bashar al-Assad's forces took time and planning to materialize.
"Preparations for my defection from the Assad regime started with coordinated planning with different factors of the Syrian revolution until it succeeded," the brigadier general said.
Their defections coincided with that of the Syrian envoy in Cuba, Haitham Humaidan, sources told Al Arabiya on Saturday.
There have been a number of diplomats and officials who have defected from the Assad regime. However, Syria's former prime minister, Riyad Hijab, who defected in August 2012, is said to be the highest ranking official to do so.
Syria's foreign ministry spokesman, Jihad Makdissi, was also reported to have defected.
Recently, Britain and France said that they will lift an arms embargo on the Syrian opposition and will start funneling anti-Assad regime fighters with weapons despite some EU members' rejection of such a move.
The civil war has killed 70,000 people, according to U.N. estimates.
Check out the "Lion's Den" interactive gallery on Al Arabiya News Channel's English portal which allows readers keep track of Syrian regime defections.