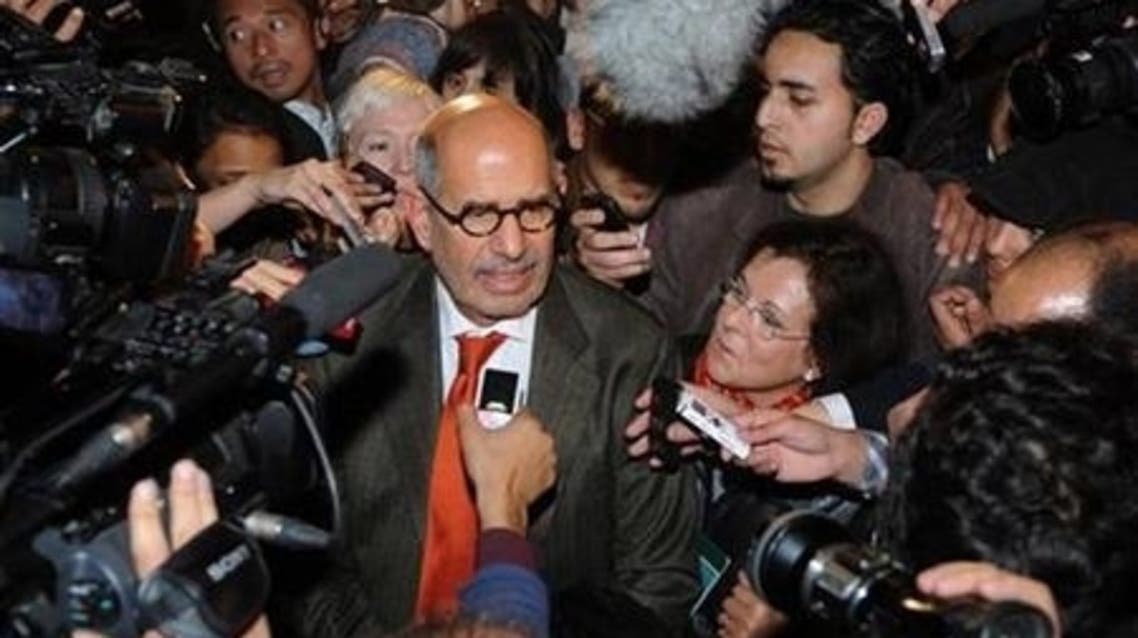 Nobel Prize should be snatched from Egypt's ElBaradei: Islamist opposition figure
An Egyptian opposition figure on Sunday blamed Nobel Peace laureate Mohamed el-Baradei for clashes which took place in the country on Friday, demanding that his peace prize be rescinded on the basis of the allegations.
Essam Sultan, deputy head of the moderate-Islamist Wasat Party, issued a statement which was posted on Facebook, saying his bloc had requested from the Nobel Prizes administration that Baradei's award be reconsidered.
"Following discussions with several legal experts, we decided to submitting popular memorandum for the Nobel Prizes administration in Sweden to send a delegation [to review the] Moqattam incidents which took place on Friday, and to be informed about the violence that was managed from the Dostour Party's headquarters, run by ElBaradei."
However, local newspaper Egypt independent noted that "Sultan's request is noteworthy because it is actually the Norweigen Nobel Institute, not the Swedish Academy, that decides the recipient of the Nobel Peace Prize."
Sultan said that Baradei used the prize "as a moral obstacle" to hinder investigations into the violence, saying that the memorandum would be reviewed by the public once it is written in order to collect signatures.
On Friday, four buses belonging to Egypt's Muslim Brotherhood were torched and at least 120 people were injured in clashes between opposition protesters and the group's loyalists near the Brotherhood headquarters in Cairo.
The violence erupted after activists marched to the building guarded by police and Brotherhood members.
Shots were heard as hundreds of opposition activists and the Islamists battled in the streets of the Mokattam neighborhood where the headquarters are situated, but there were no immediate reports of gunshot casualties.
In recent months, Baradei has staunchly shown opposition to Islamist president Mohammed Mursi, repeatedly rejecting Mursi's call for national dialogue amid continued political instability and civil disobedience in the country.