Iran's Foreign Minister Javad Zarif has confirmed reports of President Hassan Rowhani's well-wishes on Jewish new year on social networking platform Twitter on Thursday.
CNN's Christiane Amanpour posted a message on Facebook stating that she had just spoken to the Iranian foreign minister who confirmed to her Rowhani' tweets.
"Just spoke with Iran's foreign minister who confirms he IS tweeting and wishes Jews in Iran & around the world a happy new year!," Amanpour wrote in a tweet.
On twitter, Zarif set the record straight on Iran's take on the Jewish holocaust.
"Iran never denied it. The man who was perceived to be denying it is now gone. Happy New Year."
Wednesday's tweets
A Twitter account that claims to represent newly-elected Iranian President Rowhani on Wednesday wished the Jewish people a happy new year.
"As the sun is about to set here in Tehran, I wish all Jews, especially Iranian Jews, a blessed Rosh Hashanah," reads the tweet, referring to the Jewish celebration.
Iran is not commonly known for its positive stance towards the Jewish people.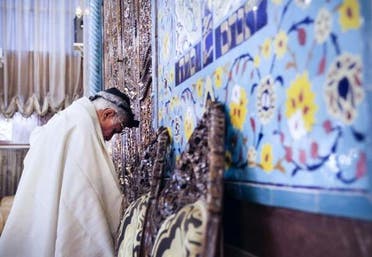 Rowhani's predecessor Mahmoud Ahmadinejad was known for calling for the Holocaust a myth and gleefully predicted the annihilation of Israel.
"Not even under the monarchy do we remember such a message," Haleh Esfandiari, an Iranian-born scholar who heads the Middle East program at the Woodrow Wilson International Center, told Middle-East news agency al-Monitor, referring to Iran's former ruling Pahlavi dynasty.
Although Iranian Jews number fewer than 9,000 people in Iran's population of 77 million, largely Shiite Muslim population, according to AFP, Iran's Jewish minority is the largest in the Middle East after Israel.
Denial
While the tweet has been acknowledged by many news outlets, it has not yet been verified directly by Rowhani, although presidential spokesmen have not denied its validity.
Mohammad Reza Sadeq, an advisor to Rowhani, has said that the tweet is false, as the president has no Twitter account, according to the Persian language version of Deutsche Welle, a German news organization.
Rowhani's Twitter account could be run by the media office of Rowhani's presidential campaign team.
As the election has been over for some time, "it raises the question of whether the people running the account continue tweeting in an official or unofficial capacity and whether or not they coordinate directly with Rouhani or his office," according to the Washington Post.
Iran-watchers suggest that the president may be keeping the account semi-official to deflect criticism by internal hard-liners while at the same time showing good faith toward the West, said the U.S.-based daily.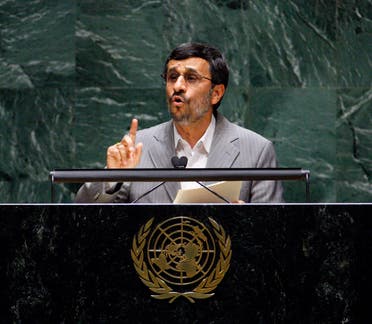 Whether or not the twitter account can be linked directly to the Iranian president, who has previously said that he wishes to ease tensions with the West, the message is certainly well-timed.
Rowhani will speak at the yearly United Nations General Assembly in New York later this month for the first time, reported Reuters on Wednesday, quoting Iranian media.

As his predecessor frequently used the meeting for his outspoken views, prompting walkouts from western envoys in protest, the global community will not doubt be monitoring Rowhani's rhetoric very closely.