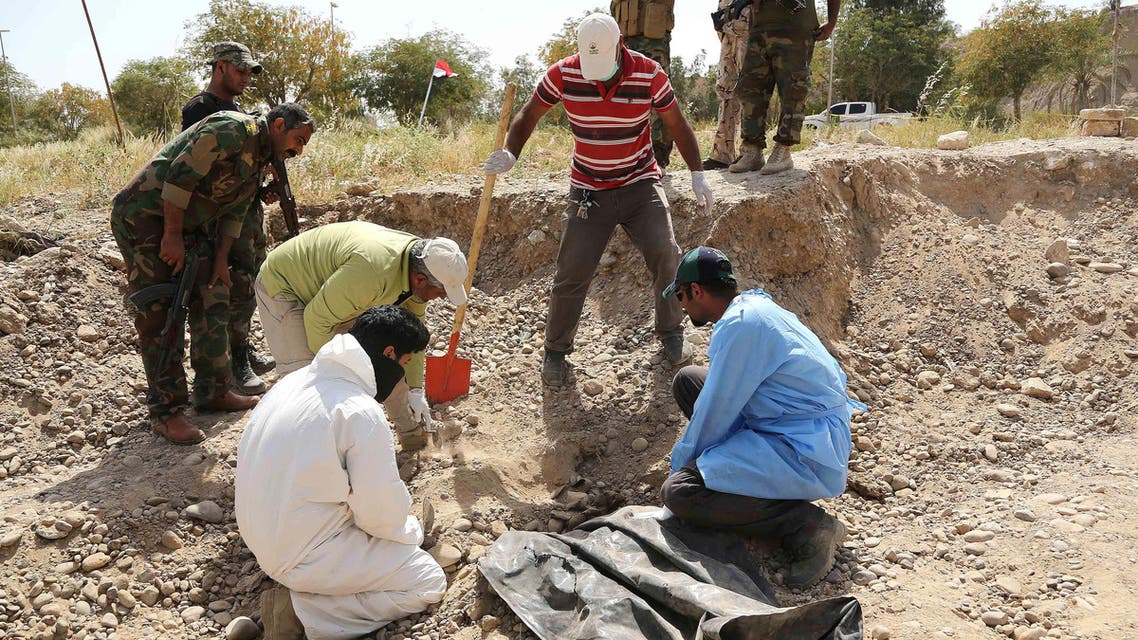 Iraq sentences 40 ISIS to death over Tikrit massacre
An Iraqi court sentenced 40 captured members of ISIS to death on Thursday for the killing of hundreds of soldiers
An Iraqi court sentenced 40 captured members of ISIS to death on Thursday for the killing of hundreds of soldiers after their capture by the ultra-radical militant group as it swept across northern Iraq in 2014, a judicial spokesman said.

The slaughter of 1,700 soldiers after they fled from an ex-U.S. army base outside the northern city of Tikrit has become a symbol of ISIS' brutality and the Sunni insurgent group's sectarian hatred of Iraq's Shiite Muslim majority.

A Baghdad criminal court issued the death sentences based on what Abdul-Sattar al-Birqdar, spokesman for Iraq's Supreme Judicial Council, said were convictions on terrorism charges. Seven defendants were acquitted and freed for lack of evidence.

Security forces arrested dozens of suspects over the mass killing of the soldiers after retaking Tikrit from ISIS last year. Twenty-four were convicted and sentenced to death last July, and are awaiting decisions on their appeals. There are more than 600 suspects in all, judicial officials say.

London-based rights watchdog Amnesty International denounced the trial leading to the death penalties, saying it was "fundamentally flawed" and had displayed "a reckless disregard for justice and human life."

Amnesty said the total number of people sentenced to die in Iraq so far this year had risen to almost 100.

Birqdar said all death sentences were subject to review by the court of appeals. Iraqi law provides for an automatic appeal for all death-sentence and life-imprisonment cases, even if the defendants do not lodge an appeal themselves.

However, death sentences in Iraq are often handed down after very brief trials in which defendants are poorly represented, seldom allowed to give evidence and are often tortured into making confessions that are then used against them.

Video images of the Shiite soldiers being machine-gunned in their hundreds, posted online by ISIS, rank as among the most deadliest single acts of bloodshed during a decade of periodic sectarian war in Iraq.