Six Iranian migrants have sewed their mouths shut to protest the mass evictions and destruction of a large swath of a migrant camp in northern France in a desperate bid to bring attention to their plight.
The unusual protest Wednesday came on the third day of an operation to dismantle the makeshift camp on the edge of Calais.
Most of the several thousand living there hope to sneak across the English Channel to Britain.
Some camp dwellers have stood on roofs to try to save their huts, others set them afire.
The Iranians held a sign asking for a U.N. representative to visit the camp.
Clare Moseley of the Care4Calais British volunteer group said the protest was "a cry for help because they don't know what else to do."
A court ruled last month that the destruction of the large southern sector of the camp is legal but common spaces like houses of worship must be spared.
State Prefect Fabienne Buccio told reporters on Wednesday that it will take about a month to complete the process. Authorities estimate that 800-1,000 individuals live in the sector being dismantled, but humanitarian groups say there are more than 3,000.
The state has offered to house displaced migrants in space remaining in nearby heated containers or send them to temporary welcome centers so they can consider applying for asylum in France.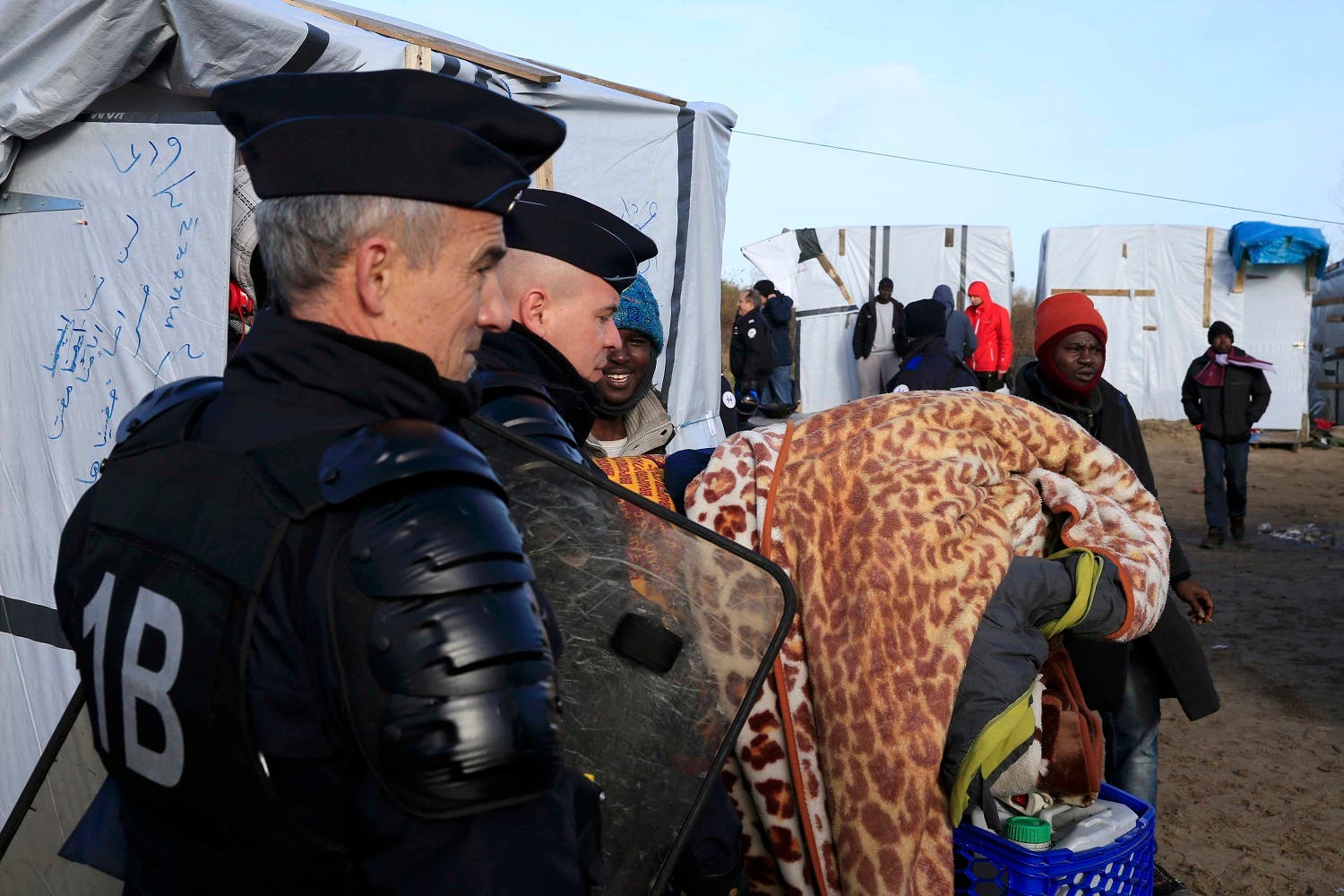 GALLERY: Migrant flows to Europe top 110,000