Iran bans own citizens from performing Hajj
Iran will ban its citizens from going to Saudi Arabia this year to perform the annual Hajj pilgrimage
Iran will ban its citizens from going to Saudi Arabia this year to perform the annual Hajj pilgrimage, international news agencies quoted an Iranian official as announcing Thursday, According to the Associated Press (AP), the Iranian Minister of Cultural and Islamic Guidance, Ali Jannati, blamed travel to Saudi Arabia for failing to "resolve the issue of security" in the months-long discussions which took place between the two countries.
Jannati said in comments carried by AP: "They [the Saudis] did not accept our proposals concerning the issuing of visas or security and transport of the Iranian pilgrims." .
Tensions between the two regional powers escalated even more last year when an accident occurred during the annual Hajj season, resulting in the deaths of a number of Iranians who were among the causalities of the accident.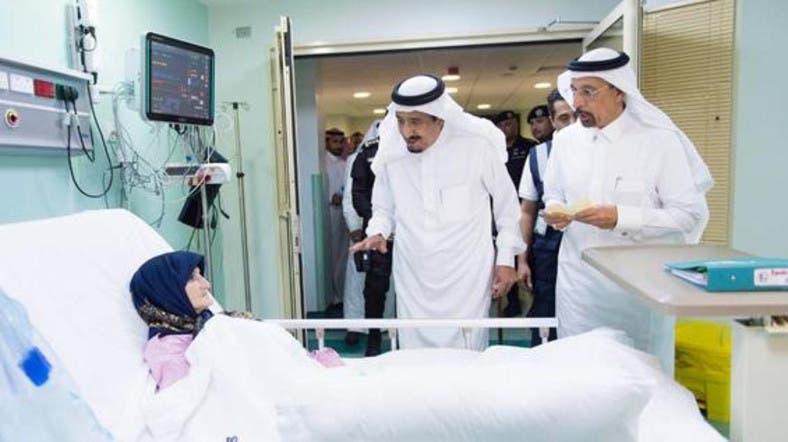 Saudi officials, for their part, have called upon Iran to stop 'politicizing' this accident, however diplomatic ties were completely cut-off between the two countries when Iran failed to protect the Saudi Embassy in Tehran from mobs which attacked them in objection of Riyadh executing a Shiite, albeit a Saudi, convicted hate-preacher earlier this year.
The Iranian decision raises questions as Hajj is a religious duty and one of the "five pillars" of Islam, each able-bodied Muslim is required to perform this pilgrimage at least once in their life, and at no point did Riyadh ever signal that it won't be welcoming Iranian pilgrims this year.
The Saudi Hajj ministry released a statement on Thursday stressing on Saudi Arabia's keenness to serve the guests of the Two Holy Mosques, adding that the Saudi leadership and government are "honored" to provide services to pilgrims and visitors of all nationalities.
The ministry also said it extends an invitation every year to all those responsible for pilgrimage affairs in Arab and Islamic states, and countries with Muslim minorities, to discuss the arrangements and needs of the visiting pilgrims, including Iran.
The ministry's statement added that it had met and discussed with the head of the Iranian Hajj committee last month the affairs, requirements and arrangements needed for Iranian pilgrims to perform Hajj this year.
But added that the Iranian delegation "refused to sign the agreement to finalize preparations for this year's Hajj... insisting on their demands."
It added that "those who have banned their citizens from this right (to perform the pilgrimage) will be held responsible for their decision in front of God and the whole world".
(With SPA)