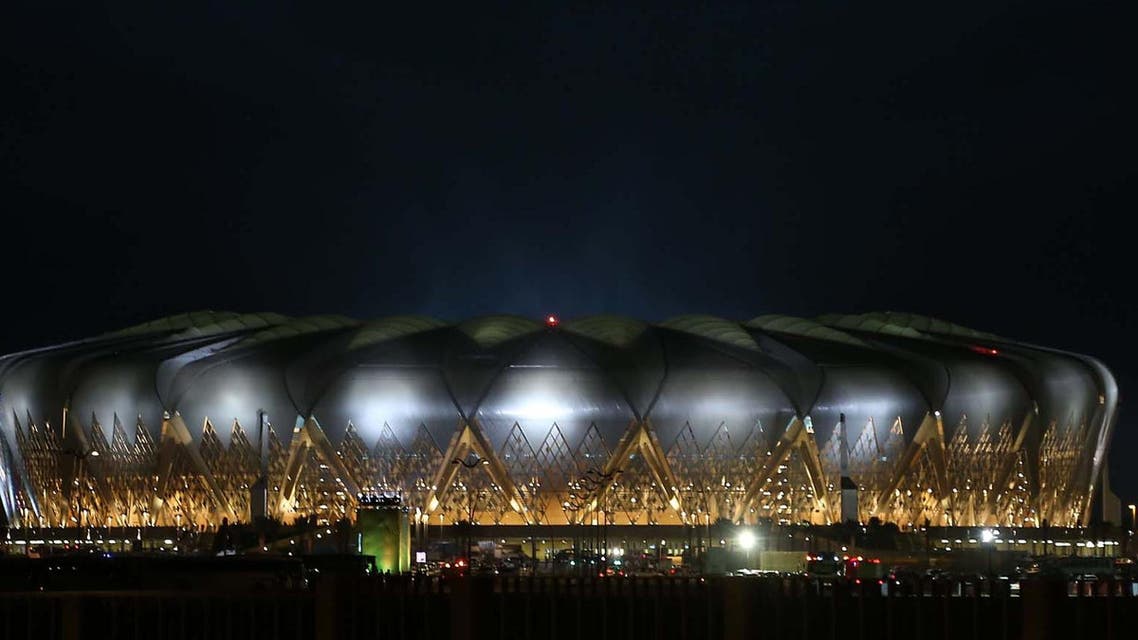 Saudi stadium terror plot thwarted
Four suspects were arrested after Saudi authorities foiled a terror plot targeting the "Luminous Jewel" Stadium
Saudi authorities announced on Sunday they had prevented a terror plot targeting a stadium in Jeddah prior to an international football match against the UAE attended by thousands.
The four suspects, two Pakistanis, a Syrian and a Sudanese citizen, were arrested after foiling the plot which targeted the "Luminous Jewel" Stadium on Oct. 11, according to the Saudi Interior Ministry.
The suspects were identified as:
Hassan Abdul Karim - Syrian
Saliman Arab Din Wafarmanullah - Pakistani
Naqshaband Khan - Pakistani
Abdul Azim al Tahir Abdullah Ibrahim - Sudanese
General Bassam Attiyah revealed at a press conference that the bomb had been packed into a 'medium sized vehicle', which was then to be left in a carpark by the stadium where 60,000 fans were attending a World Cup qualifier match.
Attiyah said they believed the device would have been used to either target people in the stadium car park, fans watching the match, or as they left.
The number of casualties would have been higher - Attiyah added – if the car detonated in the parking lot during the game, explaining: "more casualties would have ensued had the device exploded near the stand, due to the structural collapse that would have resulted."
"Another equally horrifying scenario would have occurred," he added, "Had the device exploded whilst the spectators were exiting the stadium."
He revealed that a Syrian was the masterminded of the entire scheme and designated the individual roles within the cell.
It has been estimated the vehicle had the capacity to carry an estimated 400kg of explosives. The blast's explosion radius would have reached up to 1,100 meters, covering almost 800,000 square meters.
The "Luminous Jewel" stadium is one of the crowning sporting achievements in the Kingdom - with an estimated total building cost of around $500mln, and is made up of 20,000 parking places - meanwhile the stadium can hold at least 60,000 spectators.