The World Bank announced Saturday that it had canceled a $224 million loan to Lebanon's government due to "non-completion of the tasks that are preconditions" to starting construction of the Bisri Dam.
"The canceled portion of the loan is US$244 million and the cancellation is effective immediately," a statement from the World Bank said.
For all the latest headlines, follow our Google News channel online or via the app.
Activists have long demonstrated against the project, which would have seen one of Lebanon's biggest natural valleys destroyed. Civil society groups have dubbed the potential dam an "ecological massacre."
Ancient archeological sites are situated alongside thousands of trees and wildlife in the area. There have also been warnings against the dam's construction, which would sit on two seismic fault lines.
In June, the World Bank suspended part of the project because of the Lebanese government's lack of progress in responding to concerns over the "successful implementation."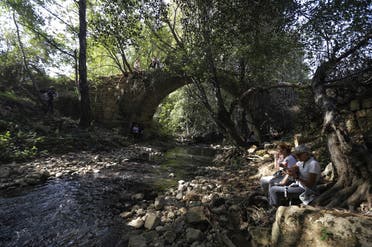 Among other concerns, the contractor for the construction of the dam had still not been mobilized at the worksite, according to the World Bank.
"In sum, as of the agreed deadline of Sept. 4, 2020, the World Bank has not received satisfactory evidence that the three required actions have been achieved. Consequently, the above-mentioned cancellation has entered into effect," the statement said.
Following the deadly Aug. 4 Port of Beirut explosions, the World Bank maintained its preparedness to work with the Lebanese government, "to see how the existing portfolio, including undisbursed amounts from the canceled Bisri project, could be used most effectively to respond to the emerging needs of the Lebanese people."
Protesters have been calling for early parliamentary elections in Lebanon after growing frustrated with the country's ruling elite. French President Emmanuel Macron recently threatened officials with sanctions if they fail to follow through on a roadmap for reform by the end of the year.
A senior US diplomat recently visited Beirut, but refused to meet with any officials in a clear sign of disappointment with Beirut's leaders.
Read more:
Beirut residents race against rain to save historical homes ravaged by explosion
British artist sells Fairuz prints to raise money for hungry Lebanese