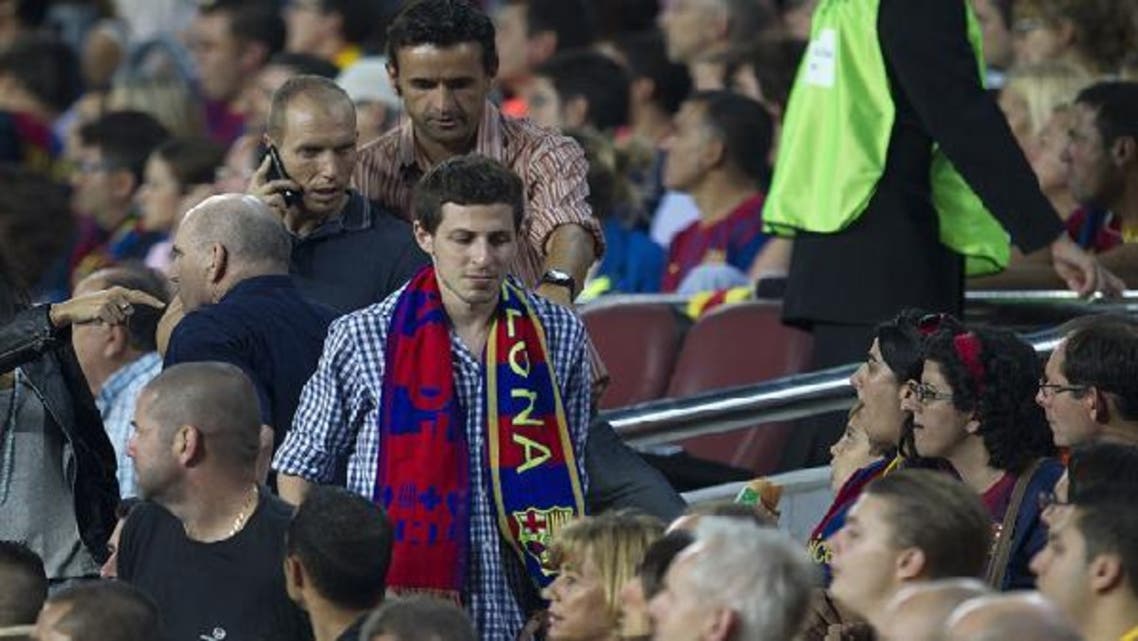 Hamas ex-prisoner Shalit played chess dominoes to ease ties with jailers report
Gilad Shalit, the former Israeli soldier who was held prisoner by Gaza militants for nearly five years, has given details of his life in captivity saying a common love of sport and games of chess helped ease ties with his jailers.
"There was a common denominator between us, sport," top-selling daily Yediot Aharonot quoted Shalit as saying, in a transcript of an interview with Israeli commercial TV station Channel 10 detailing his years in captivity.
The interview, which the broadcaster said will air "soon", was recorded to mark the first anniversary of Shalit's release last Oct. 18, as part of a prisoner exchange that saw Israel free 1,027 Palestinian prisoners.
"During the day I would play all kinds of games with them (captors). Chess, dominoes," Shalit said, according to the transcript of the interview.

"There were moments when a kind of emotion would arise, a kind of laughter, when we watched a good (football) game on television or a movie," he said.

He recalled one game in particular between Hapoel Tel Aviv and Lyon in the Champions League.

"There was a famous goal there by (Israeli forward) Eran Zehavi, and I remember the guards' reactions. They were stunned by the goal. They were amazed by the fact that an Israeli team could play that way."

An avid basketball fan, Shalit was captured on June 25, 2006 by militants from the Islamist Palestinian movement Hamas, which rules the Gaza Strip, and two other groups that tunneled under Gaza's border and attacked an army post.

He spent 1,941 days in captivity, during which he also devised solitary games to keep himself occupied and dispel a gnawing fear that he would never emerge alive from his ordeal.

"I would make a ball out of socks or a shirt, and throw it into the trash can or all kinds of places. I would invent all kinds of things and also write things," he said.

"I tried to focus on the small good things that I still had there. To try to enjoy what there was, as little as it was, and as wretched a life as it was. To appreciate what I had, because things could be worse."

His worst fear was that he would never been seen again like missing Israeli airman Ron Arad, a navigator whose plane was shot down over Lebanon in 1986.

"I was afraid, in light of what happened to Ron Arad... that I would be forgotten and there would be no one to talk to. That they would make me disappear, people wouldn't know where I was."