Israel's interior ministry on Monday approved the building of 1,500 homes in a Jewish settlement in east Jerusalem.

The new construction project will take place in Ramat Shlomo neighborhood, a part of the city Palestinians claim for a future capital.

The ministry said the project still must go through additional planning stages, and it could be years before construction begins.

The announcement is nonetheless expected to anger the Palestinians and even Israeli allies who oppose settlement construction in the occupied West Bank and east Jerusalem.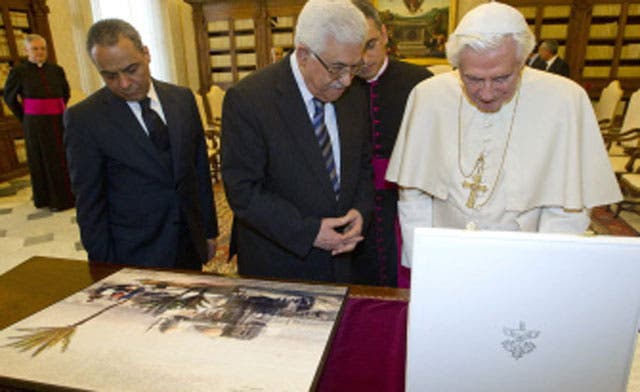 The project was first announced in 2010 during a visit to Israel by Vice President Joe Biden, causing a major diplomatic rift with Washington that took months to mend.
Early December, the European Union has summoned Israel's ambassador to discuss the bloc's concerns over Israeli plans to expand its settlements in the West Bank, an EU foreign affairs spokeswoman said.
Meanwhile, Pope Benedict XVI received Palestinian president Mahmud Abbas on Monday and called on all parties involved in the Middle East crisis to find the courage to work together for peace and reconciliation.
In a statement following the meeting, the Vatican said it hoped the United Nations' recent recognition of Palestine as a non-member observer state would "encourage the commitment of the international community to finding a fair and lasting solution to the Israeli-Palestinian conflict."