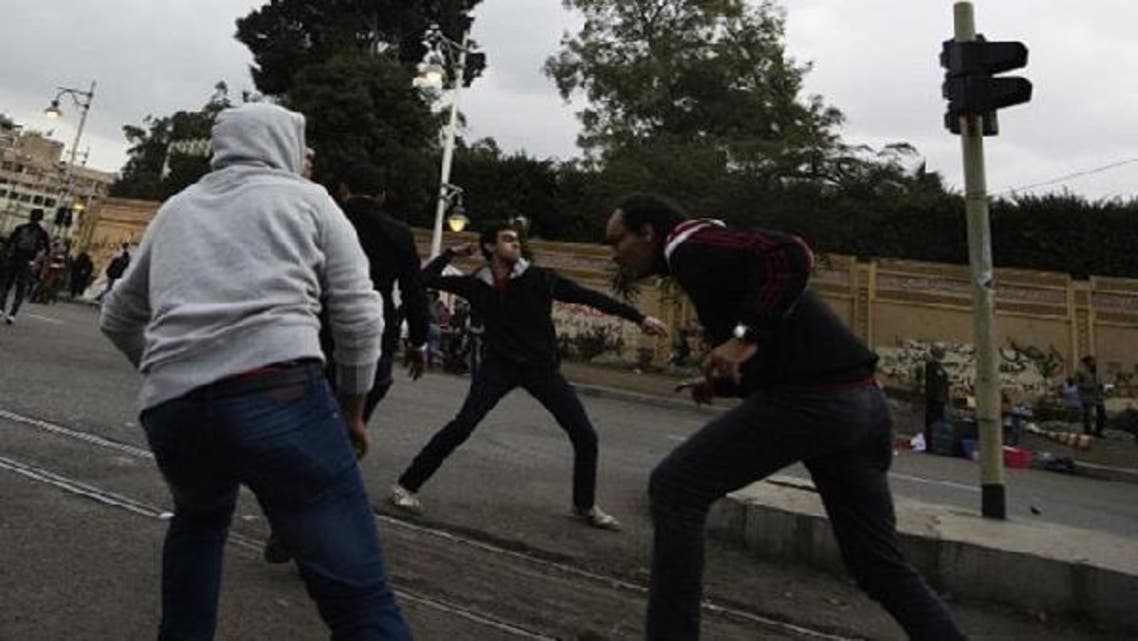 Masked attackers fire petrol bombs at Egypts presidential palace protesters
Unknown attackers threw petrol bombs at tents housing protesters outside the Egyptian presidential palace in Cairo on Saturday, witnesses said.

Several tents were set on fire and ambulances were driving away from the scene late on Saturday evening, according to Reuters.

Protesters opposing an Islamist-backed constitution have been camped outside the residence of President Mohamed Mursi for several weeks.

A dozen masked attackers fired birdshot late Saturday at protesters, wounding several along with security forces standing watch nearby, witnesses said. It was the latest in a series of shootings of protesters in Egypt.



Paramedic Mohammed Sultan put the total number of wounded in the attack at 15, including nine members of the security forces and six protesters.



The witnesses said attackers also threw Molotov cocktails at protesters' tents, setting some on fire. Footage on Egyptian TV stations showed more people coming to join the protests.



The sit-in was started Dec. 4 by opponents of Islamist President Mursi. They are demanding the annulment of Egypt's new Islamist-backed constitution. The document deeply polarized Egyptians but passed by a 64 percent "yes" vote in a referendum in which around 33 percent of voters participated. Critics called the process flawed.



The political conflict has been accompanied by street violence. At least 10 people died in clashes outside the palace on Dec. 5 that broke out when supporters of Mursi attacked the sit-in. Some were reportedly killed by gunfire.



On Dec. 31, gunmen shot and critically wounded a well-known activist at the site of another sit-in in downtown Cairo's Tahrir square. Police said they arrested a cafe owner who told them that he fired on the square after people manning makeshift checkpoints there searched his car and shot at him.



The current attack comes two weeks before the anniversary of the Jan. 25 start of the 2011 uprising that overthrew Mubarak. Activists opposed to Mursi are expected to organize large protests that day.