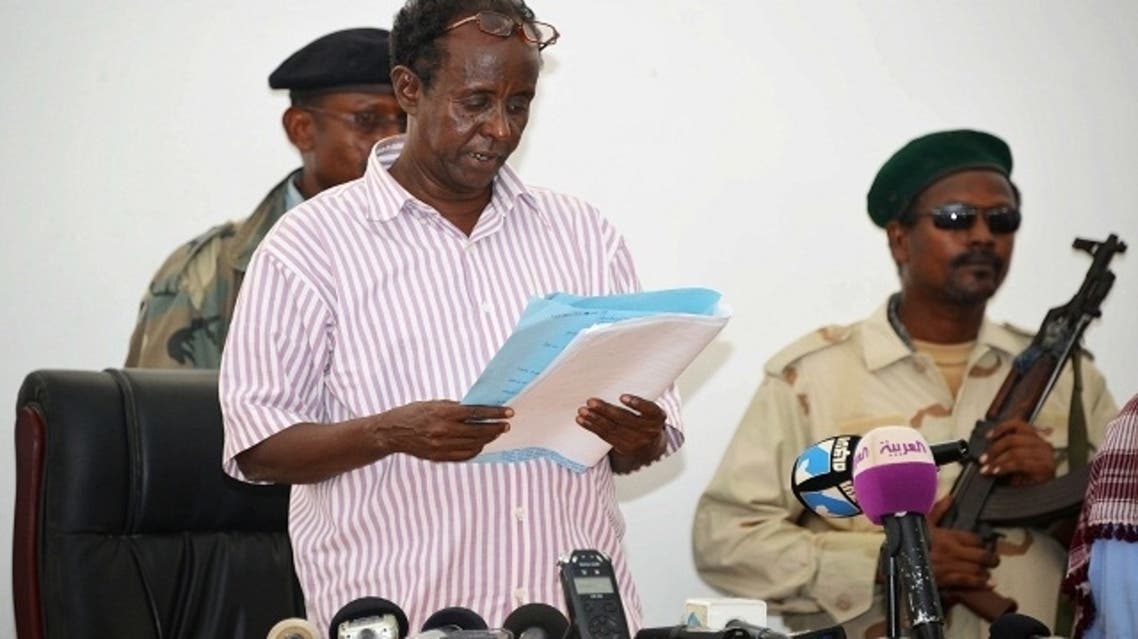 Somali court jails woman who alleged rape, and journalist who interviewed her
A Somali woman who said she was raped by government soldiers and a journalist who interviewed her about the alleged event were both sentenced to one year in prison on Tuesday (February 5).
The case, which sparked international concerns over sexual violence and press freedom in Somalia, was criticized by the United States and the U.N. during the pre-trial period.
The woman, her husband and journalist Abdiaziz Abdinur faced charges including insulting a government body, making false accusations, and seeking to profit from the allegations.
Somali Judge Ahmed Aden handed both Abdiaziz Abdinur and the unidentified woman a sentence of one year each. Others accused alongside them were set free.
"We sentence Abdiaziz and Hawa to one year in jail each while the other three are set free," Somali judge Ahmed Aden said.
The woman's husband and two others who were charged with helping set up the interview were released, with the court citing lack of evidence to convict them.
The National Union of Somali Journalists (NUSOJ), which said the trial was an attack on press freedom in the country, said it was shocked that Abdinur was sent to prison for entering the woman's house without her husband's permission when that was not one of the charges against him.
"I think we should say the Somali government has sentenced an innocent journalist and the woman who said she was raped to one year in jail and as journalists we are not satisfied with that decision," said Somalia Journalists Union Secretary General Mahamed Ibrahim.
During the court hearing, the judge rejected hearing the evidence of three witnesses who were due to testify in defence of the journalist, a decision criticised by human rights group.
"We witnessed today Abdiaziz being wrongly sentenced to one year and the court did not listen to his defense," said Somalia Human Rights activist engineer Sidow Haji Wanlaweyn.
For two decades the Horn of Africa state has been plagued by civil war, anarchy and Islamist insurgencies. However, September's peaceful elections, the first since military dictator Mohamed Siad Barre was overthrown by warlords in 1991, have been heralded as the dawn of a new era for Somalia.
The trial had also drawn criticism from the U.N.'s Special Representative of the Secretary-General on Sexual Violence in Conflict, Zainab Hawa Bangura, who condemned the arrests and called for the Somali government to deal with the country's rape problems.
On Sunday, Somalia's newly-appointed Prime Minister Abdi Farah Shirdon Saaid said the authorities will do more to protect rape victims and also promised to reform Somali armed forces and the judiciary.