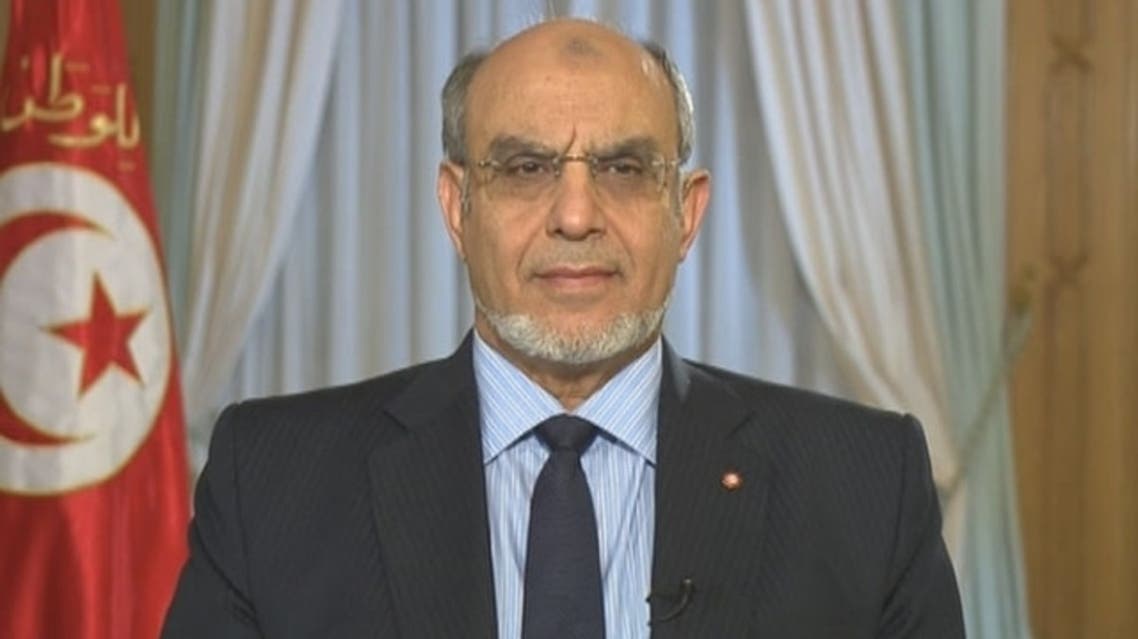 Tunisian PM threatens to resign if Ennahda rejects his plan to form new Cabinet
In a special interview with Al Arabiya on Sunday, Tunisian Prime Minister Hamadi Jebali threatened to resign if his Islamist Ennahda party insists on opposing his plan to form a new government of independent technocrats.
Jebali, who has center-left allies including President Moncef Marzouki as well as the support of the secular opposition, has set a target date of the middle of this week for the Cabinet shake-up.
But his political part, the Islamist Ennahda, has warned it will take to the streets, as it did on Saturday when several thousand supporters demonstrated in Tunis to insist on Ennahda's right to govern following its October 2011 election triumph.
Jebali warned that Tunisia has entered a dangerous slope after the killing of opposition liberal leader Chokri Belaid and called on his party to consider the national interest.
He denied earlier reports that he resigned or is planning to resign as the secretary general of the Islamist party. "I will not quit Ennahda, it is a respected party and I grew up with it, but I will be sad if Ennahda decides to expel me," the prime minister said.
Jebali added that the killing of Belaid targeted the revolution and sought to divide the people, but acknowledged that the assassination has exacerbated the crisis in Tunisia.
"The bullets that were fired against Chokri belaid were aimed at the Tunisian Revolution." he said.
Jebali called for calm and urged caution in trading accusations over the killing of Belaid.
He said "political violence is a new language in Tunisia that we will not accept," adding that the state must speed up the investigation to reveal the killers of Belaid.