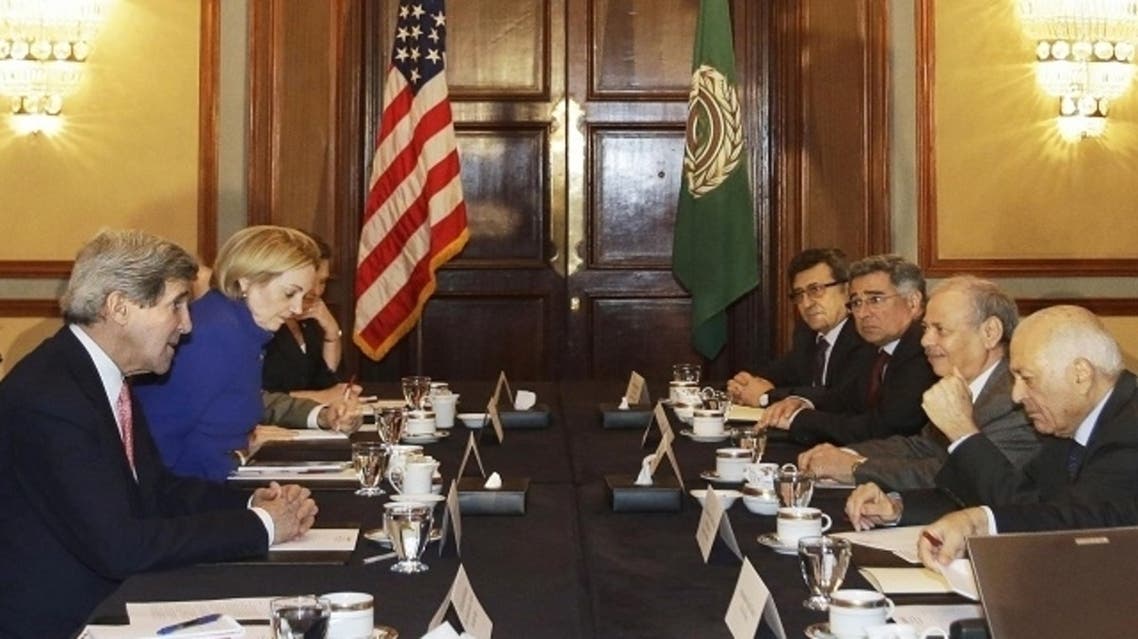 Egypt's opposition rejects 'foreign interference' as Kerry touches down in Cairo
U.S. secretary of State John Kerry's visit to Cairo was shunned by a number of Egypt's political figures, they claimed Washington is standing by the ruling Muslim Brotherhood and interfering in the Egyptian political scene.
Two leaders of Egypt's main opposition group, the National Salvation Front, rejected Kerry's visit after the U.S. called on them to reverse its boycott of the parliamentary elections in April.
Opposition leaders Mohamed ElBaradie and Hamdeen Sabahi will not take up the invitation for talks with Kerry, showing their refusal to let Washington get involved in Egyptian domestic affairs.
"We want to send a message that we reject U.S. pressure," Sabahi told privately-owned Egyptian ONTV channel on Friday.
The 6th of April Movement, Egypt's youth opposition bloc echoed this statement but noted they hadn't actually received an invitation to attend the talks.
The movement "rejects any foreign interference in the Egyptian political affairs" and they support the "independence" of national decisions, whether they are representing the state or the opposition, reported Al Hayat newspaper.
Kerry, who arrived from Turkey, will meet the Egyptian President Mohamed Mursi, political parties, business leaders and civil society groups during his two-day visit.
Despite ElBaradie and Hamdeen's disapproval, Kerry will meet former Arab League chief Amr Moussa, another NSF leader, Moussa said in a statement.
However, the Free Egyptians Party, another Liberal opposition bloc, has voiced they opposition to Kerry's visit through an open letter .
This party is allegedly viewed by some as the most right-wing of the political parties, owing to its platform, composition, and positions on various economic and social issues.
"the USA has sponsored the so-called Arab Spring and has sold it to its taxpayers as the outcry of oppressed middle-eastern people for democracy, when all it achieved was bringing to power theocratic regimes that oppressed their people" it said.
The group added that by supporting the current regime it is turning more people against the U.S because Mursi came to power in a 'questionable election' and has broken the constitution.
"Would Mr. Obama be spared had he done the same in your country? His (Mursi) security apparatus seconded by his gang militias gratuitously killed and tortured hundreds of Egyptians during peaceful demonstrations" said the open letter.
The liberal group mentioned irregularities and violations at the referendum in December of last year were called by civil society organizations and that should have been 'sufficient' ground to cancel and repeat the first phase of the referendum. But they accused the U.S. of disagreeing.
"You turned a deaf ear and a blind eye to all this and are now coming to force your hand on the free will of the true people of Egypt who sacrificed hundreds of its youth to live in freedom, equality and dignity."
Kerry's visit to Egypt is the sixth leg of a nine-nation trip through Europe and the Middle East.