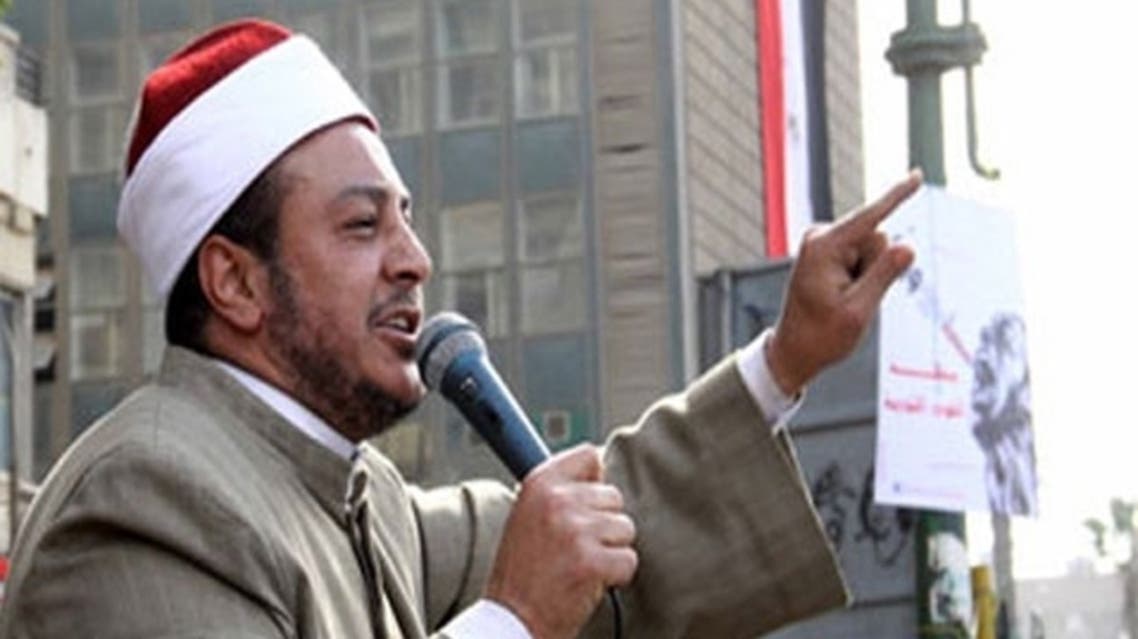 Mursi is a 'Zionist' who shares security interests with Israel: Egyptian cleric
An Islamic cleric who opposes the Muslim Brotherhood and supports a "civil state" system in the post-revolutionary Egypt described Friday Islamist President Mohammed Mursi as a "Zionist" who shares security interests with Israel.
Speaking to protesters in Cairo's Tahrir Square, Sheikh Mohammed Abdullah Nasr, leader of the Front "Ozharyoun with civil state," said U.S. Secretary of State John Kerry is coming to Egypt on March 2 to support "Mursi the Zionist."
"They are all relatives, the Brotherhood and the Jews are one; Israel's security is part of the Brotherhood's security and the security of the Brotherhood is part of Israel's security," Sheikh Nasr said in a video posted on the website of Adostor newspaper (www.dostor.org)
He described Kerry as a "Jew and the son of a Jew," saying the American top diplomat would be received with mobs hurling eggs and tomatoes at him upon his arrival to Egypt.
"As for myself, I have a special gift for him and for anyone who supports the regime of the Brotherhood's regime," Sheikh Nasr said, before removing his shoe and raising it in front of the crowd.
Sheikh Nasr called for "continued struggle" until the establishment of a civil state in Egypt. "Europe and American and Brotherhoods are conspiring against the Egyptian Revolution to abort it because they know that if Egyptians take the right path of civilization they will create
The cleric also criticized President Mursi over recent reports that his government is considering a proposal to auction the exploitation of key historical sites and monuments, including the pyramids, by foreign tourism firms.
Read More: [*Cash-strapped Egypt considers offering pyramids, other monuments for rent]