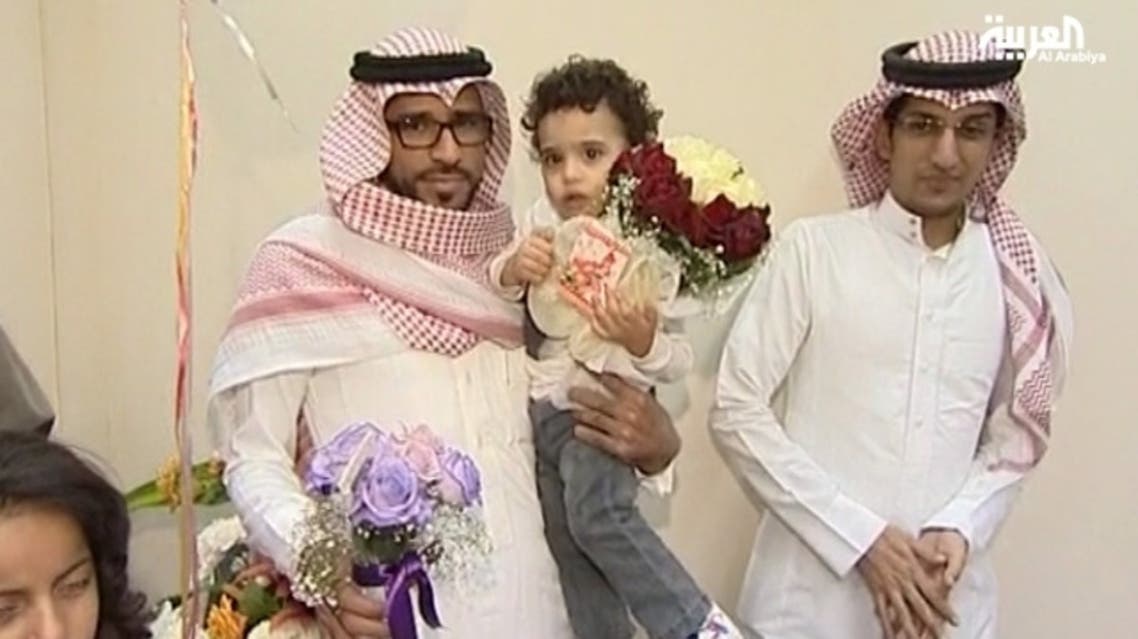 The Saudi-Iraqi committee continues its meetings to implement prisoner swaps
Even though two years are left of his 10-year prison sentence, former Saudi prisoner in Iraq Jamal al-Gharawi was able to return to his homeland and reunite with his family after life in an Iraqi prison.
He spent eight years in the prison and was placed there on charges of illegal entry into the country.
Once Jamal arrived in the Kingdom he refused to be interviewed. However, his mother, who had been patient throughout his imprisonment, thanked everyone who took part in his release.
"I hope all prisoners will be freed like my son. The government did its best and I am very thankful. This is their son and they treated him with the utmost generosity. They followed up on his case since he left the country and till now. They have been following up on the case all this time."
The father, who had lost his memory, seemed to get it back when he saw his son. Even the children were happy about his return.
Some of the younger family members such as his three-year-old niece only know him through his old pictures or have heard about him from family conversations.
"We did not notice anything odd about him. He was a normal person and was loved by all his neighbors. He was optimistic and had dreams for the future. We were taken by surprise when we found out he was there… in Iraq and when we heard about the verdict from the papers," said one relative.
"He is my brother. I only know him through news, I hear about him and I knew he was in Iraq. I know about him from the pictures we have of him at home," said Gharawi's younger brother.
There are still 57 Saudis who are waiting to return to their home country. The Saudi-Iraqi security committee is still holding meetings about implementing prisoner swap agreements.
In January of this year twenty Saudi detainees were tortured in Iraqi prisons following Iraq's national team's loss at the Gulf Cup football tournament. They were beaten by the UAE in a match supervised by a Saudi referee, according to Thamer Balheed, head of the Saudi detainees in Iraq.