U.S. law firm to sue Boeing, Malaysia Airlines
A law firm is blaming Boeing for an alleged mechanical failure that they say caused the Malaysia Airlines flight MH370 to 'crash'
A U.S.-based law firm expects to represent families of more than half of the passengers on board the missing Malaysian Airlines flight in a lawsuit against the carriers and Boeing Co., claiming the plane had crashed due to mechanical failure, Reuters reported.
Based in Chicago, Ribbeck Law filed a petition against Boeing Co., manufacturer of the aircraft, and Malaysian Airlines, operator of the plane in a Cook County, Illinois Circuit Court.
The petition is meant to secure evidence of possible design and manufacturing defects that may have contributed to the disaster, Reuters reported the law firm as saying.
"Our theory of the case is that there was a failure of the equipment in the cockpit that may have caused a fire that rendered the crew unconscious, or perhaps because of the defects in the fuselage which had been reported before there was some loss in the cabin pressure that also made the pilot and co-pilot unconscious," Reuters quoted Monica Kelly, head of Global Aviation Litigation at Ribbeck Law, as telling reporters.

Kelly added: "That plane was actually a ghost plane for several hours
until it ran out of fuel."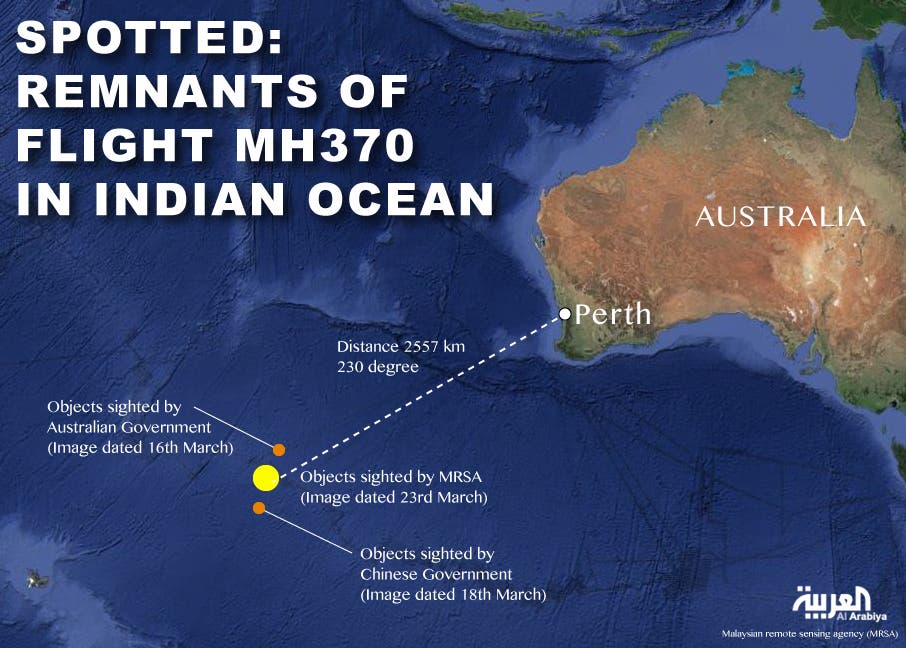 The Beijing-bound flight MH370 disappeared more than two weeks ago, and was announced to have crashed into the remote southern Indian Ocean with all 239 on board presumed to have died.
Case to focus more on Boeing
Though both Boeing and Malaysian Airlines were named in the filing, the focus of the case will be on Boeing, Ribbeck's lawyers told reporters, as they believe that the incident was caused by mechanical failure.

Kelly said the conclusion was made based on experience on previous incidents, dismissing the possibilities of hijacking or pilot suicide.
The lawsuit, soon to be filed, would seek millions of dollars of compensation for each passenger and ask Boeing to repair its entire 777 fleet.
The law firm said it expected to represent families of more than 50 percent of the passengers on board the flight, but declined to give details on how many families have sought their representation in the case.
The court filing was not immediately available.
The petition was filed on behalf of Januari Siregar, a lawyer who had known Ribbeck's staff when working on a case involving Garuda Indonesia a few years earlier, Ribbeck said.
Thailand finds 300 floating objects
Thailand has spotted 300 floating objects in the southern Indian Ocean during a satellite search for the missing Malaysian airliner, its space agency said Thursday.

The objects, ranging from two to 15 metres (6.5 to 50 feet) in size, were scattered over an area about 2,700 kilometres southwest of Perth, Anond Snidvongs, executive director of the Geo-Informatics and Space Technology Development Agency, told AFP.
Earlier, satellite images have given searchers the latest clues in the hunt for the downed Malaysian jetliner, as planes flew out of Australia on Thursday trying to spot 122 objects seen floating in the turbulent Indian Ocean, the Associated Press reported.

In total, 11 planes and five ships are set to scour a search area 2,500 kilometers (1,550 miles) southwest of Perth on Australia's western coast, but the Australian Maritime Safety Authority cautioned that weather was expected to deteriorate later Thursday.
Heavy rains, strong winds, low clouds and reduced visibility were forecast for the search area, although that may clear later.
Math wizards
Meanwhile, Math wizards who pinpointed the final resting place of a doomed Air France jet deep beneath the Atlantic stand ready to do so again for Malaysia Airlines Flight 370, Agence France-Presse reported.

No one has yet asked Metron, a scientific consulting firm, to join the search for the missing Boeing 777, but that hasn't stopped it from getting a head start, using the few nuggets of data currently in the public domain.

"We're trying to get our hands on all the publicly available data so we can start doing an independent assessment," Van Gurley, head of Metron's advanced mathematics applications division, told AFP on Wednesday.

As that assessment evolves, "we'll provide it to anyone who's interested," added Gurley at Metron's head office in Reston, Virginia, a suburb of Washington.

Founded in 1982, with a staff of 170 that includes experts in applied mathematicians, Metron conducts highly specialized mathematical analysis for U.S. national security applications, such as sonar systems.
FBI finishing data analysis
The FBI will soon complete its analysis of data from a flight simulator taken from the home of the pilot of a missing Malaysia Airlines jet, the U.S. agency's director said Wednesday, AFP reported.

Malaysian officials had asked the Federal Bureau of Investigation to help recover files deleted from the simulator's hard drive.

FBI chief James Comey told lawmakers that experts were working "literally round the clock" to finish their analysis, in the hopes that the data could provide clues as to what happened to Flight 370, which vanished March 8 with 239 passengers and crew on board.

Malaysia "took us up on our technical abilities, which involves the exploitation of certain computer forensic materials that they've given to us. That work is ongoing," Comey told a House subcommittee meeting to discuss the FBI's 2015 budget request.


"I don't want to say more about that in an open setting, but I expect it to be done fairly shortly, within a day or two."

Malaysian police removed the simulator from Captain Zaharie Ahmad Shah's home nearly two weeks ago, after investigators said they believed the Boeing 777 had been deliberately diverted from its intended route by someone on board.
On Thursday, Malaysia Airlines ran a full-page condolence advertisement with a black background in a major newspaper.

"Our sincerest condolences go out to the loved ones of the 239 passengers, friends and colleagues. Words alone cannot express our enormous sorrow and pain," read the advertisement in the New Straits Times.

(With Reuters, AFP and Associated Press)