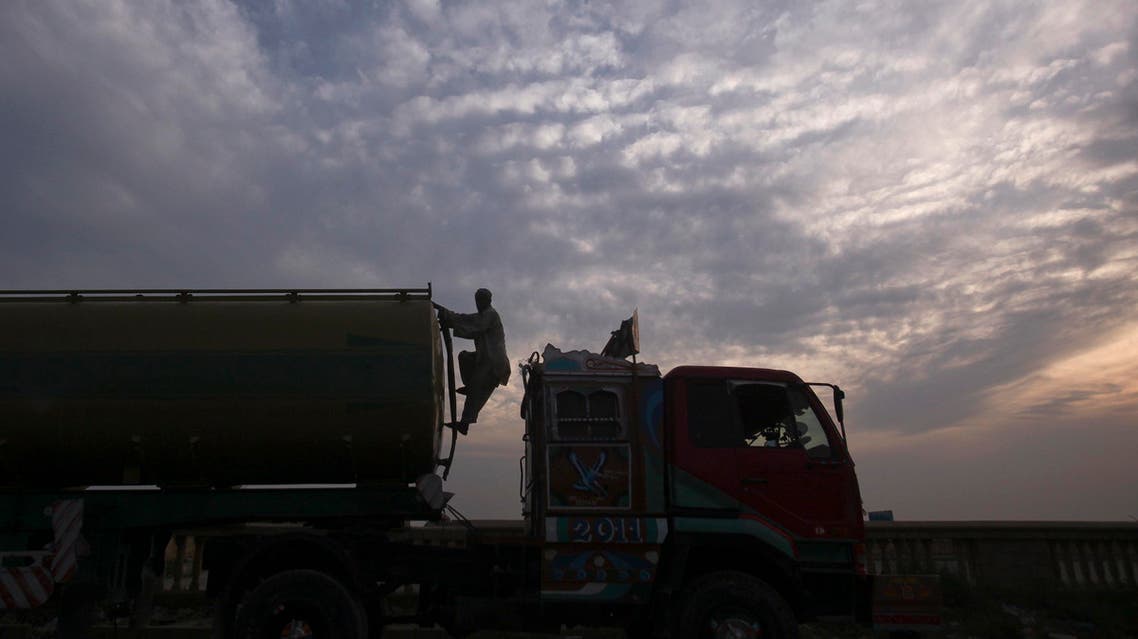 Officials: one dead as gunmen attack NATO trucks in Pakistan
Trucks travelling through Pakistan to supply U.S.-led forces have frequently been attacked during NATO's 13-year intervention in Afghanistan
Gunmen in restive northwest Pakistan Thursday attacked container trucks carrying supplies to NATO troops in Afghanistan, killing a driver, officials said.

The attack took place around 25 kilometers (15 miles) west of Peshawar -- the main city of the northwest -- as a convoy of seven oil tankers was on its way to Afghanistan, according to security officials.

Ali Sher, a local administration official, confirmed the incident.

"Gunmen riding motorbikes started firing on the trucks as they were passing through the Jamrud Bypass, killing the driver of the last truck in the queue," he told AFP.

Trucks travelling through Pakistan to supply U.S.-led forces have frequently been attacked during NATO's 13-year intervention in Afghanistan.

The coalition is winding down operations in Afghanistan with its 51,000 combat troops due to pull out by the end of this year.

Late last year the United States suspended shipments of equipment out of Afghanistan through a key Pakistani route for a time.

The move came after the political party of former cricketer Imran Khan began forcibly searching trucks in an effort to halt NATO supplies in protest against U.S. drone strikes in Pakistan.