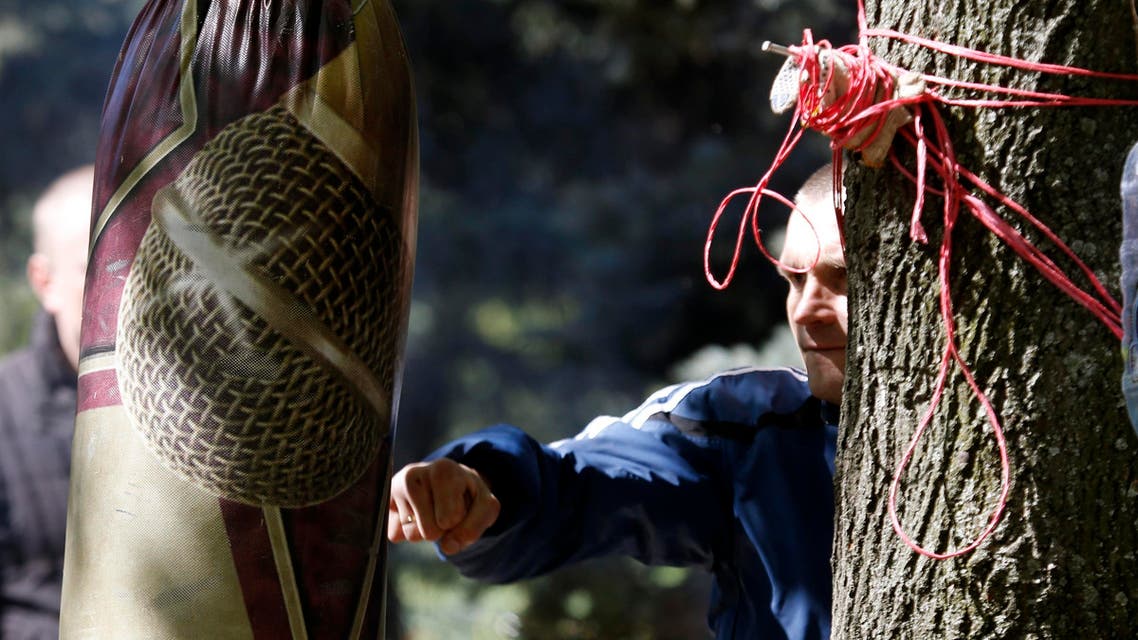 Ukraine: Russia wants to start a 'Third World War'
On Friday, a Ukrainian military helicopter exploded at a base near the eastern town of Kramatorsk after being hit by a RPG
Ukrainian Prime Minister Arseniy Yatsenyuk on Friday accused Russia of wanting to start "a third world war" over his country and called for international help against "Russian aggression," Agence France-Presse reported.

"The aggressive efforts of the Russian military on Ukraine's soil will lead to a conflict on European soil," he said in a televised cabinet meeting.

"The world hasn't forgotten the Second World War and Russia wants to start a third world war," he said.

"Russia's support for the terrorists in Ukraine constitutes an international crime and we call on the international community to unite against the Russian aggression."
After Yatsenyuk's statements, officials in Kiev said that a Ukrainian military helicopter exploded at a base near the eastern town of Kramatorsk after being hit by a rocket-propelled grenade.

The Mi-8 helicopter was struck as it was on the tarmac of the base's landing zone. Its pilot managed to escape but was wounded, they said.

The nearby town of Kramatorsk is one of several under the control of pro-Kremlin gunmen.
Kiev's Western-backed government believes Moscow is pulling the strings in the separatist rebellion in Ukraine's east.
Lavrov hits back at Kerry
Meanwhile, Russia Foreign Minister Sergei Lavrov on Friday accused Washington of seeking to smear Moscow and charged that the United States wanted to "seize" Ukraine, as he hit back at stinging criticism from U.S. counterpart John Kerry.

Lavrov warned "the might of U.S. propaganda" was aimed "at smearing Russia, smearing those who protest against the illegal actions of the (Kiev) authorities who are trying to ban Russian and trying to call all Russians and Russian speakers enemies who should be killed."

"If truth be told, the West – that's how it all started -- wants to seize Ukraine so to speak, being solely motivated by its own geopolitical ambitions and not the interests of the Ukrainian people."

Russia on Thursday announced it was launched new military exercises on the border with Ukraine in response to an "anti-terrorist" operation Kiev is waging against the pro-Kremlin rebels.

An estimated 40,000 Russian troops are massed on the border, according to NATO, which has said they appear to be in a state of readiness to invade.

(With AFP)