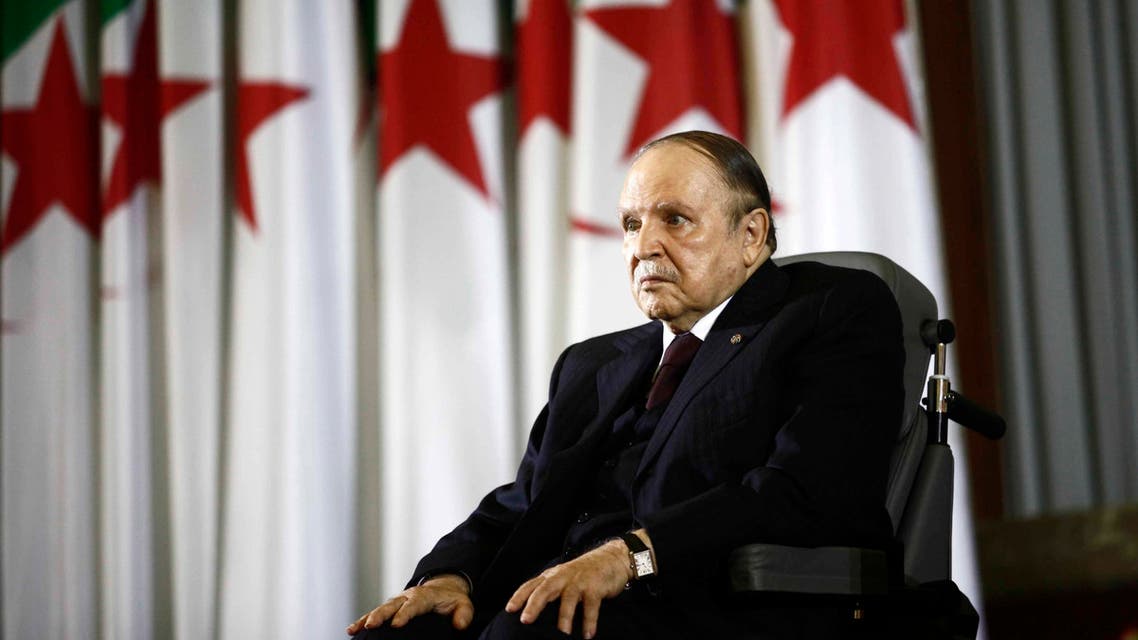 Bouteflika names Algeria's new cabinet
Algeria's President Abdelaziz Bouteflika reappointed Youcef Yousfi as the energy minister
Algerian President Abdelaziz Bouteflika on Monday named a new cabinet after his election to a fourth term, reappointing Youcef Yousfi as energy minister who will oversee the North African OPEC nation's efforts to bolster energy production.

Bouteflika, 77, re-elected in April for five more years, did not campaign himself and has spoken only briefly in public since suffering a stroke last year that put him in a Paris hospital for three months.

With the backing of the ruling FLN party, which has mostly dominated Algerian politics since independence in 1962, Bouteflika had been widely expected to win the vote after 15 years in power.

But his health has left questions about who might replace him if he cannot continue and about potential instability in Algeria, a major gas supplier to Europe and an ally in a Western campaign against Islamist militants in the Maghreb.

The new government has promised constitutional reforms to a political system opponents say has long been controlled by a cadre of the FLN elite, army generals and independence-era leaders who see themselves as guarantors of stability.

An energy bidding round to attract foreign oil exploration and production companies to help bolster production this year will be a major challenge along with economic reforms to ease state bureaucracy that has kept investors wary.

Analysts said the government was a mix of the ruling FLN and RND parties with junior pro-government allies and technocrats.

Bouteflika had appointed Abdelmalek Sellal as his prime minister after he led the president's election campaign.
New bidding round
Yousfi had stepped in to hold the premier's position during campaigning but was reappointed as energy minister without the mining portfolio, a move seen by some analysts as an attempt to focus on development of the energy sector.

"His continued leadership will make investors and oil companies more comfortable as they prepare bids for the upcoming licensing round," said Geoff Porter, analyst at North Africa Risk Consulting.

Algeria plans later this year a new bidding round with 31 fields on offer for companies, some of those shale gas opportunities.

The round was announced a year after an Islamist militant attack on Algeria's Amenas gas facility killed 40 oil workers and rattled foreign investors already wary over the North African state's contract terms.

Algeria's last round in 2011 awarded only two contracts out of the 10 offers - one to Spain's Cepsa and the other to state energy firm Sonatrach. But new energy legislation has offered more tax incentives.

With huge oil and gas revenues at its disposal, Algeria has mostly escaped the uprisings that ousted long-standing leaders in its North African neighbors in the "Arab Spring." But local protests over housing shortages, services and jobs are common, and the new government must manage popular discontent over opportunities, especially among the young.

With more than $190 billion in foreign reserves, the government has a financial cushion for spending and subsidies to ease social tensions, as Bouteflika did to deal with rioting that erupted over food prices in 2011.

But analysts say reforms are needed to reduce red tape and restrictions to draw more foreign investment, especially in the oil and gas sector which makes up most of the state's revenues.