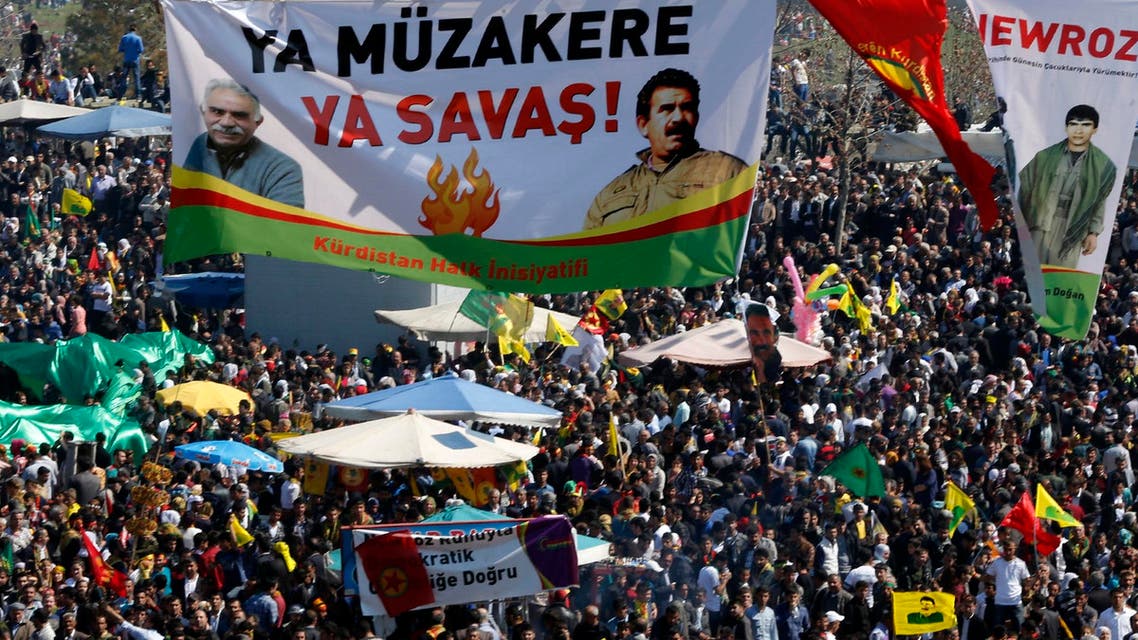 Police, protesters clash in Turkey after two Kurds killed
Sunday's confrontation came after the two Kurdish protesters, aged 24 and 50, died of gunshot wounds
Police and demonstrators clashed in Kurdish-dominated southeastern Turkey on Sunday as tensions mounted the day after two Kurdish men were killed in protests that turned violent.

Police fired tear gas and water cannon at demonstrators who threw stones and burnt barricades following the funeral of one of the victims killed Saturday in the Lice district of Kurdish majority Diyarbakir province, an AFP reporter on the scene said.

Sunday's confrontation came after the two Kurdish protesters, aged 24 and 50, died of gunshot wounds sustained during fierce clashes between soldiers and demonstrators angry at government plans to build military barracks in Lice.

"War, war, war! No to peace!" chanted thousands of mourners, including lawmakers, who marched behind a placard reading "Revenge."

Police also briefly clashed with Kurdish protesters in Bagcilar, a working-class district of Istanbul and in Hakkari, another Kurdish-majority southeastern city, Dogan news agency reported.

In a statement on Sunday, the Turkish army said Saturday's fighting erupted after security forces were attacked with live ammunition, homemade grenades and petrol bombs, which left one soldier wounded. The army called one of the men killed a "militant."

Diyarbakir governor's office also said the unrest resulted from an "armed attack on security forces ensuring security on the Diyarbakir-Bingol road."

Witnesses told AFP Turkish soldiers also fired live bullets in the clashes.

Tensions have been on the rise in Lice since protesters blocked a road two weeks ago over the construction of new army posts in Kurdish-majority areas, seen as a threat to a peace process launched in 2012 between the government and the outlawed Kurdistan Workers' Party (PKK).

Earlier this week, six soldiers trying to remove protesters blocking the road were wounded after reportedly coming under fire from demonstrators.

The Kurdish rebels declared a ceasefire in March last year following secret talks with the country's spy agency. But the process came to a standstill after the PKK announced in September they were suspending their retreat from Turkish soil, accusing the government of failing to deliver on promised reforms.

The PKK, which is blacklisted as a terrorist organization by Turkey and much of the international community, launched an insurgency seeking self-rule in the southeast in 1984 that has claimed about 45,000 lives.