ISIS urges militants to march to Baghdad
Spokesman for the Sunni militant group, ISIS, Abu Mohammed al-Adnani vowed that the battle would 'rage' on Baghdad and Karbala
The al-Qaeda-inspired militant group Islamic State of Iraq and Syria (ISIS) ordered its fighters on Thursday to start advancing towards the Iraqi capital Baghdad after winning major territories and defeating armed forces in the country's northern regions.
Abu Muhammad al-Adnani, the official spokesman of the Islamic State in Iraq and Sham (ISIS), issued an audio statement posted on YouTube urging ISIS fighters to march for Baghdad.
Black-clad ISIS militants and local armed men have seized Iraq's second biggest city Mosul and Tikrit, hometown of former dictator Saddam Hussein, as well as other towns and cities north of Baghdad.
In Tikrit, the militants have set up military councils to run the towns they captured, residents said on Thursday.
"They came in hundreds to my town and said they are not here for blood or revenge but they seek reforms and to impose justice. They picked a retired general to run the town," a a tribal figure from the town of Alam, north of Tikrit, told Reuters.
The Islamic State of Iraq and Syria has an ambitious project to establish a Islamist state that combines Iraq, Syria, Jordan, Lebanon, Israel and Palestine.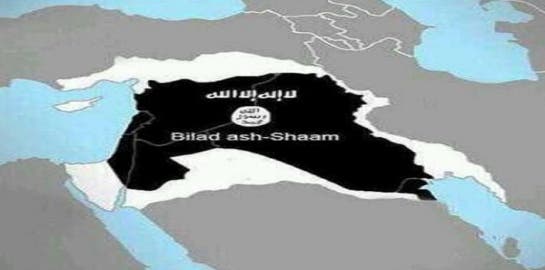 "Our final destination will be Baghdad, the decisive battle will be there,' that's what their leader of the militants group kept repeating," the tribal figure said.
ISIS spokesman al-Adnani said in his audio statement that the battle would "rage" in Baghdad and Karbala, a city southwest of the capital that is considered one of the holiest sites for Shiite Muslims.
"Do not relent against your enemy... The battle is not yet raging, but it will rage in Baghdad and Karbala," Adnani said. "Put on your belts and get ready," he added.
"March toward Baghdad because there is an account to settle," he added. Adnani did not forget to remind ISIS militants about their self-proclaimed "ethics of war."
"When you enter a village, bow your heads and do not brag or boast. Accept repentance from whoever wants repentance and leave alone who leaves alone and show mercy to your fellow Sunnis and your tribes," Adnani said.
The statement could not be independently verified.
Adnani also said in the recording that one of ISIS's top military commanders, Adnan Ismail Najm, better known as Abu Abdul-Rahman al-Bilawi al-Anbari, was killed in the recent battles in Iraq.
Adnani said Najm worked closely with the former leader of al-Qaeda in Iraq, Jordanian-born Abu Musab al-Zarqawi, who was killed by U.S. troops in 2006.
Najm was later detained and spent years in prison before he was set free two years ago and prepared and commanded the operations that led to the latest incursions by the group in northern and central Iraq.

Baghdad residents nervous
On Thursday, the usually bustling streets of Baghdad were quiet and business almost at a halt as stunned residents feared the imminent arrival in the capital of bands of Islamist militants.

"Baghdad has been empty for two days," said Zaid Andulwahab, 33, sitting in a deserted restaurant in the center of Baghdad.

"The gunmen are only 90 kilometers away from the capital. This means ... they might storm it all of a sudden," he said.

Jihadists spearheaded by fighters from ISIS earlier Thursday seized the town of Dhuluiyah, 90 kilometers (56 miles) north of Baghdad, and the nearby Muatassam area.

In a lightning offensive, the rebels have since late on Monday overrun all of the northern province of Nineveh and significant areas of neighboring Salaheddin and Kirkuk provinces, as well as part of northern Diyala.

Andulwahab appeared shocked by the sudden charge of the militants and the failure of government forces to stop them.

"Where is the army that we spent billions" to build up, he exclaimed, referring to the fact that many soldiers have discarded their uniforms and abandoned their posts when confronted by the powerful and disciplined jihadist force.

"We are in shock and living in a state of anxiety and fear that we have not experienced since 2003," he said, referring to the year U.S.-led forces invaded Iraq and toppled the regime of former President Saddam Hussein.

Turkey on Thursday convened an emergency meeting for NATO a day after its consulate was seized by Islamist militants in Mosul and took 80 Turkish citizens hostage.
After the meeting NATO Secretary-General Anders Fogh Rasmussen said he didn't see a role for the alliance in Iraq.
Rasmussen condemned the violence and called for immediate release of the hostages.

"We urge the hostage takers to release the hostages immediately. Nothing can justify this criminal act ... I don't see a role for NATO in Iraq, but of course we follow the situation closely and urge all parties involved to stop the violence," Rasmussen said during a conference in Madrid.