The United States said Friday it would be "premature" to recognize a new Palestinian state, after Sweden said it was planning to as part of a two-state solution to the Israeli-Palestinian conflict.

"We believe international recognition of a Palestinian state is premature," State Department spokeswoman Jen Psaki told reporters when asked about Sweden's decision.

"We certainly support Palestinian statehood, but it can only come through a negotiated outcome, a resolution of final status issues and mutual recognitions by both parties."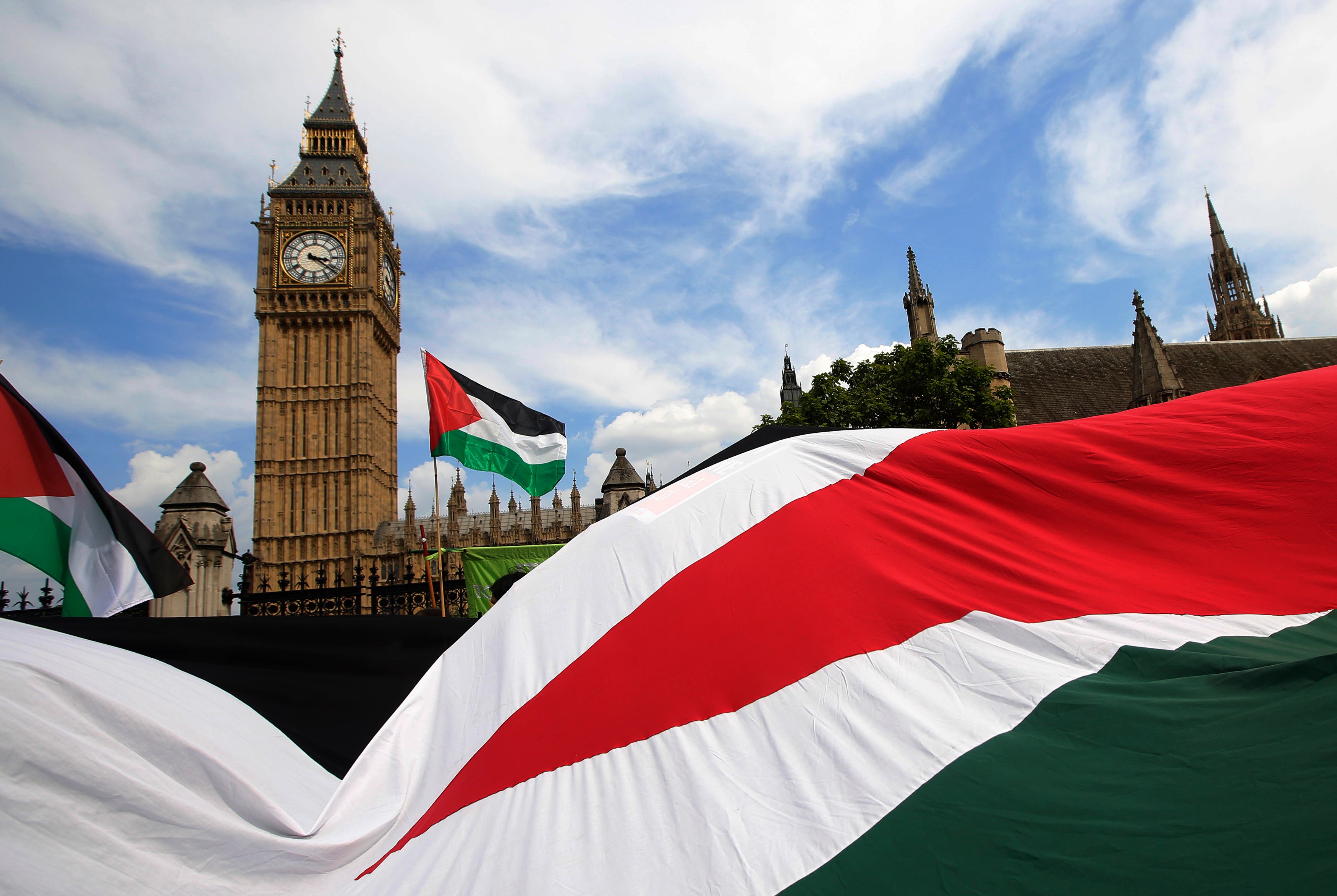 Demonstrators carry Palestinian flags as they protest outside the Houses of Parliament in central London July 26, 2014. (Reuters)
UK urged to follow Sweden's lead
SHOW MORE
Last Update: Wednesday, 20 May 2020 KSA 09:44 - GMT 06:44