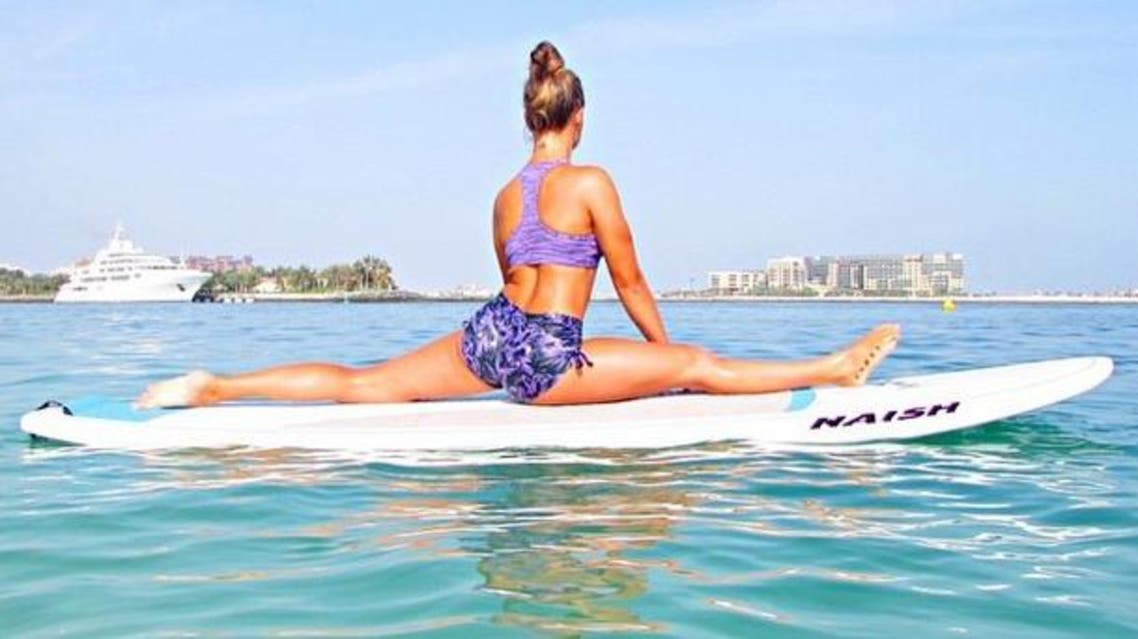 Top 10 'Insta-fitties' in the UAE that will motivate you
We take a look at the top 10 fitness Instagram accounts you should be following
Fitness is big business in the United Arab Emirates. Not a week seems to go by without the launch of a new gym, or the debut of an international or local fitness craze.
There is now access to more fitness resources online than ever. Whether it is workout videos on YouTube or downloading the latest health app, fitness is pretty much at our fingertips. All that is required is motivation to follow through.
The social network Instagram has led to a new breed of fitness stars making a name for themselves by creating an account and posting tips and info. Some have continued mentoring followers online, while others have turned it into a business.
We take a look at the top 10 fitness Instagram accounts you should be following.
Omar al-Duri
The half Iraqi-half Saudi, UAE-based fitness fanatic is an award-winning personal trainer, coach, nutritionist and fitness contributor. He is also the brains behind the hugely successful Platform 3 bespoke fitness center in Dubai Marina, where he has trained regulars and celebrities. Duri has just returned from Africa, where he was coaching the Ghana under-20s football team.
Maha
The Lebanese girl with no public surname is better known by her Insta-identity "Life of a Firecracker." Listing rock climbing, strength training and dancing as hobbies, the super fit beauty has garnered an impressive following over the past few months. Maha says the aim of her account is to share her "psychological and emotional journey of being healthy, active, and adventurous."
Dina Ghandour
She may not post a lot of pictures of herself, but she is a force to be reckoned with in the Middle Eastern yoga scene. The Dubai-based Palestinian is founder of one of the first – if not the first – yoga specialist shops in the UAE. Called yApparel, it sells everything from essential gear to 'athleisure' wear. On this Instagram account, you will find plenty of posts encouraging daily yoga practise.
Jessica Olie
Her Instagram account will make you put down that candy bar and exercise right there and then. The Dubai-based South African used to be a competitive swimmer, but her Instagram account is mostly about her love of yoga. Olie recently released her own e-book to help beginners.
Inger Houghton
Everyone in the office who has looked at her Instagram account has admitted they would love to have her figure. Judging by the workouts on her account, the Dubai-based nutritionist and personal trainer works super-hard for it.
Currently working at Scandinavian Health & Performance, Houghton has a nutritionist degree from the University of Stockholm, and a personal trainer qualification from the Academy for Personal Training in Oslo, Norway. She gets plus-points for not taking herself too seriously, often posting funny comments and videos of herself on her account.
Salma Magdy
She wants you to "train like an Egyptian." The self-confessed gymaholic has amassed a huge following over little time thanks to her daily motivational posts, as well as tips and tricks.
Tarryn Hoffman
The Abu Dhabi-based fitness enthusiast, who is country director of Multi Works UAE, uses her account to encourage others to get moving and adopt a healthier lifestyle. Posting everything from nutritious meals to weight-lifting videos, if you are looking for serious motivation, this is definitely one account to follow.
Omar Nour
His story is one of the most inspirational on this list. Just over seven years ago, Nour was tipping the scales at 105kg - that is when he realized he needed to change his unhealthy habits.
In 2007, he trained for and entered his first triathlon. After an impressive rise through the amateur ranks, the Egyptian turned professional in 2010. Now a Daman Activelife ambassador, as well as an aspiring Rio 2016 competitor, Nour uses his position to encourage people of all ages to get more active.
Anita Joubert
The internationally-published fitness and cover model, holistic nutritionist and personal trainer not only offers exercises and technique tips, but also focuses on the importance of healthy eating. Considered one of the Middle East's top health and fitness experts, Joubert has won the European World Bodybuilding Fitness and Fashion Pro Championship.