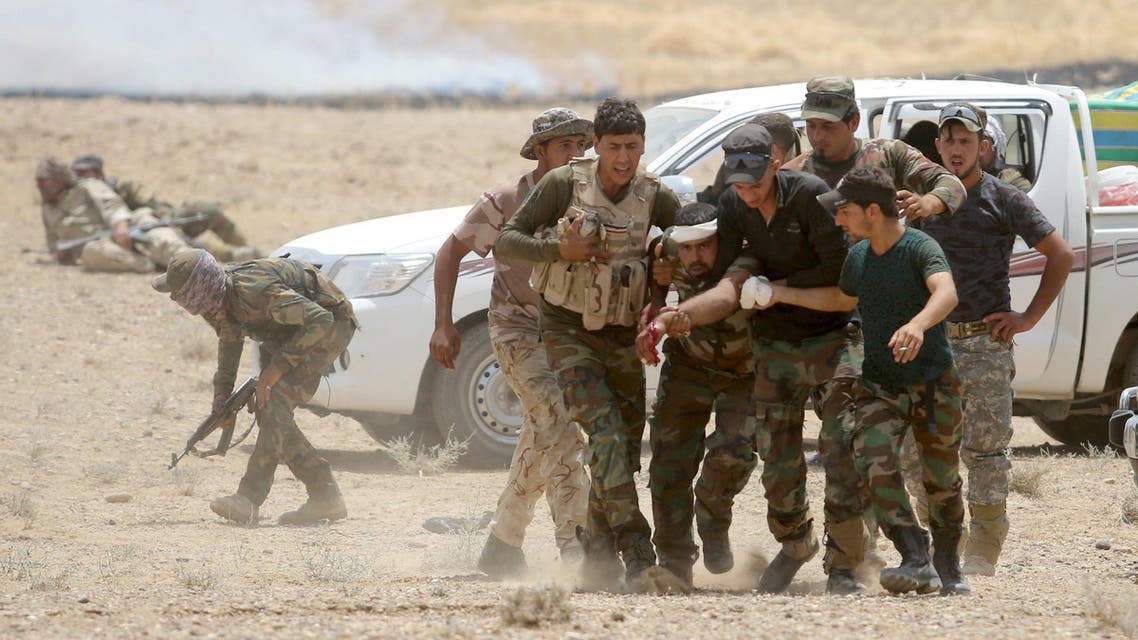 Iraqi forces foil bomb attacks on bases: officer
The attacks were foiled using Russian Kornet anti-tank missiles, the officer said
Iraqi security forces used anti-tank missiles to repel suicide bombers driving explosives-rigged vehicles who attacked two military bases west of Baghdad, an army officer said Thursday.

The day before, an air strike in northern Iraq destroyed one of the Islamic State group's largest car bomb factories, which may help to curb one of the jihadists' deadliest tactics, officials said.

ISIS attacked a base north of Fallujah with two explosives-rigged vehicles driven by suicide bombers, and another south of the city with four more, including a bulldozer, an army colonel said.

The attacks were foiled using Russian Kornet anti-tank missiles, the officer said.

Last month, ISIS used an unprecedented wave of truck and car bombs when it seized Ramadi, farther west, after which the U.S. said it would send 2,000 anti-tank systems to help repel such attacks.

On Wednesday, Iraqi officials said an air strike hit an ISIS car bomb plant at the entrance to the town of Hawijah in north Iraq that was "the biggest factory in Iraq and Syria", an Iraqi colonel said.

Both that officer and Mohammed Khalil al-Juburi, the deputy head of the Kirkuk provincial security committee, said the blast caused heavy casualties among both IS and civilians.

An AFP journalist heard the huge explosion in Kirkuk, 55 kilometres (34 miles) away.

Mobile phone photos obtained by AFP that were said to show the site of the explosion picture damage on a massive scale.

They show a huge field of debris -- cinderblocks, metal roofing, the twisted remains of vehicles -- that stretches as far as the eye can see.

Iraqi officials said the strike was carried out by US-led anti-IS forces.

The coalition issued a statement saying that it bombed an ISIS "VBIED (vehicle-born improvised explosive device) facility" in the Hawijah area but did not provide any details.