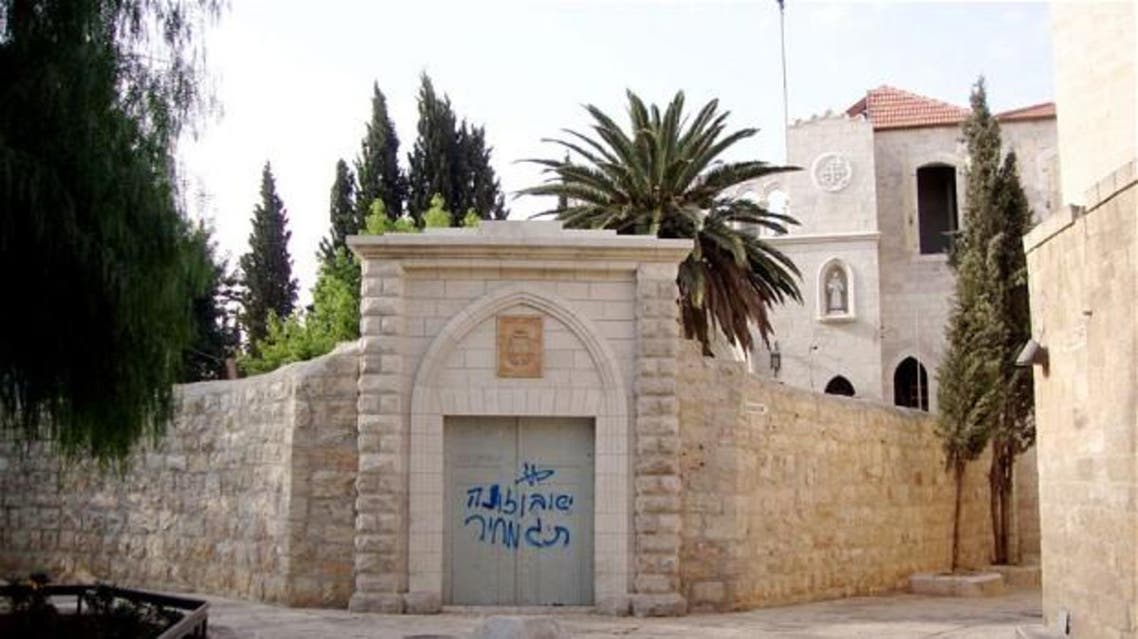 Suspected arson attack at revered Christian site in Israel
A suspected arson attack damaged a revered Christian shrine in northern Israel
A suspected arson attack damaged a revered Christian shrine in northern Israel overnight with a church adviser pointing the finger on Thursday at Jewish extremists.

The Church of the Multiplication at Tabgha on the shores on the Sea of Galilee is where many Christians believe Jesus fed the 5,000 in the miracle of the five loaves and two fish.

"During the night a fire broke out at the Tabgha church," a police statement said.

"Fire service investigators and police are examining the scene. Graffiti in Hebrew was found on the wall of the church."

Father Matthias, of the Roman Catholic Benedictine order, which administers the site, said the damage was limited to an external atrium, which was "totally destroyed."

"The church, thank God is in good condition," he told AFP. "We're very happy that nothing happened to the church."

The police statement did not elaborate on the content of the graffiti, but Israeli media said it called for the expulsion of "heathens" from Israel.

An adviser to the Roman Catholic Church in the Holy Land said the apparent arson attack would reverberate throughout the Christian world.

"Israel's global image will be harmed," Wadie Abu Nassar told Israeli public radio.

It was the latest in a long line of attacks on Christian and Muslim holy places, in which the perpetrators are believed to have been Jewish extremists.

"When you put one and one together, between the graffiti and the arson, you can reach a conclusion regarding the potential suspects," Abu Nassar said.

In April, vandals smashed gravestones at a Maronite Christian cemetery in a village near Israel's northern border with Lebanon.

That incident prompted Israeli President Reuven Rivlin to meet church leaders and pledge to crack down on religiously inspired hate crime.