Lebanon's Ahmad al-Assir failed to escape – despite plastic surgery
In an unverified photo that circulated in the Lebanese media, Assir appeared without his characteristic long beard
After more than two years on the run, one of the most wanted people by Lebanese security forces was arrested yesterday morning at Beirut's Rafik Hariri International airport. Radical Sunni cleric Ahmad al-Assir was detained while trying to flee to Nigeria via Cairo with a Palestinian forged passport, a valid Nigerian visa and a new appearance, security officials said.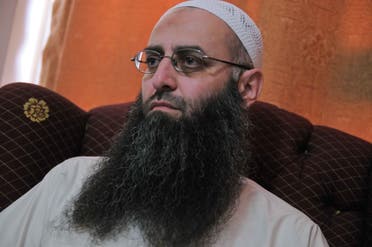 In an unverified photo that circulated in the Lebanese media, Assir appeared without his characteristic long beard and a smaller, narrower nose. His lower lip appeared thicker, and his ears seemed different.
Lebanon is one of the most prominent countries for plastic surgery in the Middle East. And now it's not only a means for celebrities to drastically change their looks. It seems fugitives are also paying a visit to the plastic surgeon to be unrecognizable to security forces.
"It is very easy to change your face nowadays," Nader Saab, one of the most prominent plastic surgeons in the Arab world, told Al Arabiya News. "If you change the size of the nose and lips, cut the facial base and the chin, you will not recognize a person."
Saab's name appeared in local media months ago when it was associated with the plastic surgery that fugitive Salafist sheikh Khalid Khoblos had undergone to fool security forces. Khoblos was arrested in April and charged after investigations discovered he was organizing dormant terrorist networks in North Lebanon.
"He came to my clinic with a fake ID, and it is very difficult for us to be vigilant on every people wanted by the justice." Saab remembers now that Khoblos asked him he wanted to look like Elvis Presley.
Biometric passports
Despite the many possibilities facial surgery offers nowadays, there are some characteristics that cannot be changed. Hojaily Souheil Choukry, a doctor of plastic and reconstructive surgery, says that "the retina is particular to each person." Biometric passports are a must, say doctors, if Lebanese security forces want to be more effective catching fugitives that undergo plastic surgery.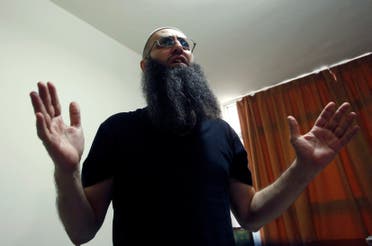 Saab, whose clinics in Lebanon and Dubai have hosted some of the most prominent celebrities in the Middle East, admits that it is very difficult to know which clinic Assir went to.
A search for Assir was underway since he clashed with security forces in June 2013 in Sidon, a coastal city 40 kilometers south of Beirut. Members of the militia he had formed attacked a police checkpoint next to the mosque where Assir preached, killing three. The ensuing clashes between the army and the armed supporters of Assir lasted two days and left 18 soldiers dead. Scores of militants were also killed after the army received help from Hezbollah and allied militias, a fact denied by the Lebanese Armed Forces but confirmed by the local press and political analysts.
Assir managed to escape and he was believed to be hidden in Sidon's Palestinian camp of Ain el-Helweh. Home to thousands of Palestinian refugees, Ain el-Helweh also hosts numerous militant groups from a wide ideological spectrum. Some of them, such as Fatah al-Islam and Jund al-Sham, are Sunni extremist that supported Assir.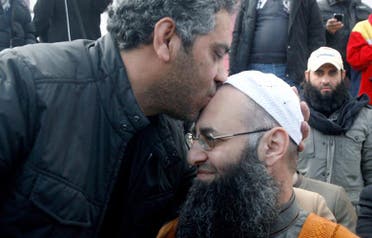 Lebanese troops have only rarely ventured into the Palestinian camps, despite the 1987 abrogation of the 1969 Cairo Agreement between the Palestinian leadership and the Lebanese government that the army refrains from entering them.
After his escape, a military court judge charged Assir in absentia, along with more than 50 of his supporters, with committing crimes against the military during the deadly clashes. If convicted, he faces the death penalty.
Born in 1968 in Sidon, the cleric hailed from a Shiite mother and a Sunni father and grew up in a non-religious, artistic home. He quit electronic studies in 1995 to pursue his Islamic formation. Two years later, and alongside other people of the Abra neighborhood, he established the Billal Bin Chahban mosque.
Labeled as a Salafist by the Lebanese press for his aggressive rhetoric and clothing, he has always denied it and considers himself a "non-denominational Sunni Muslim". He rose to fame after his rhetoric against Lebanese Shiite party and militia Hezbollah, demanding them to surrender their weapons to the state. "He said what everybody thought but nobody dare to express," said Natalia Sancha, a Spanish journalist that interviewed him three times, the last time inside the mosque on the day of the clashes.
He also vehemently criticized Lebanon's political parties and corruption, gaining the support of "the young, middle-class people from Sidon," Sancha told Al Arabiya News.
His unconventional acts gained him relevance in the Lebanese media. One of his most vehement supporters was former pop singer Fadhel Shaker, also charged in absentia by the military court. Shaker went from being a renowned romantic song singer to an alleged active participant in the Abra clashes before fleeing the scene.
After Assir's detention, a few of his supporters gathered in Sidon to protest the arrest. Politicians publicly hailed the sheikh's capture. Former president Michel Suleiman praised security forces on0 social media after confirming that "Assir is in captivity."