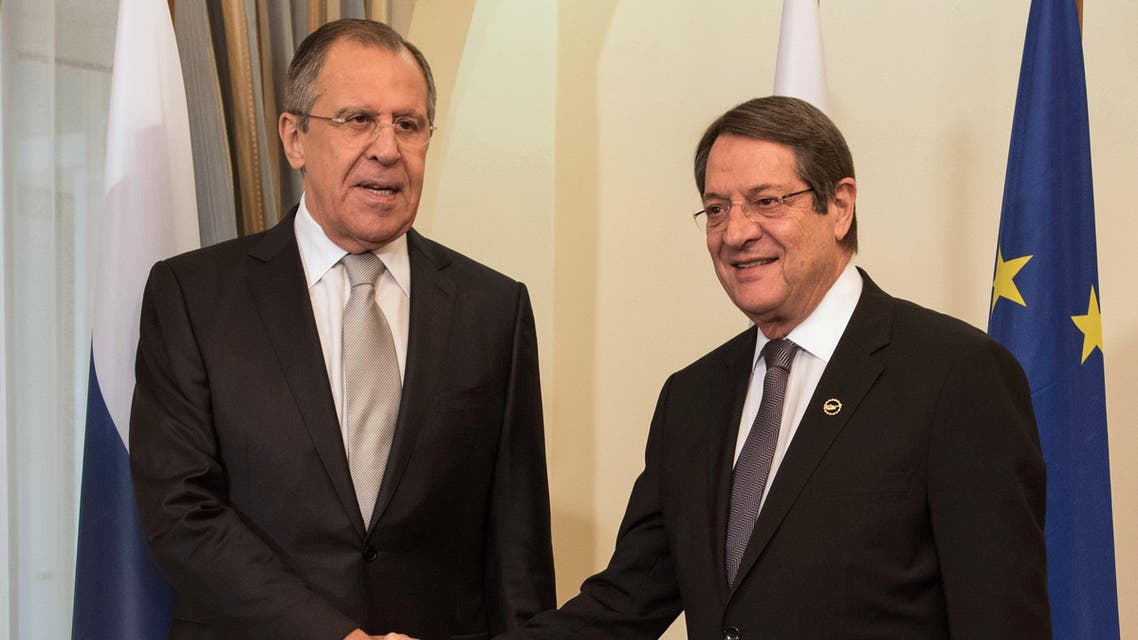 Russia's top diplomat says no meddling in Cyprus peace talks
Sergey Lavrov said his country fully backs the U.N. Security Council in endorsing any deal
Russia's foreign minister has warned against any bid to fix a deadline on ongoing talks aimed at reunifying ethnically split Cyprus, suggesting that foreign meddling in the process will not work.
Sergey Lavrov, visiting Cyprus Wednesday, says attempts to impose artificial deadlines and "so-called impartial mediation efforts" in previous rounds of negotiations have "proven not to be fruitful."
The Russian official says his country fully backs the United Nations-brokered talks and the U.N. Security Council will "play the main role" in endorsing any deal.
Cyprus was divided in 1974 when Turkey invaded after a coup aimed at uniting the island with Greece.
Talks between Nicos Anastasiades, the Greek Cypriot president of the internationally recognized Cypriot government, and breakaway Turkish Cypriot leader Mustafa Akinci, have shown progress since resuming last May.