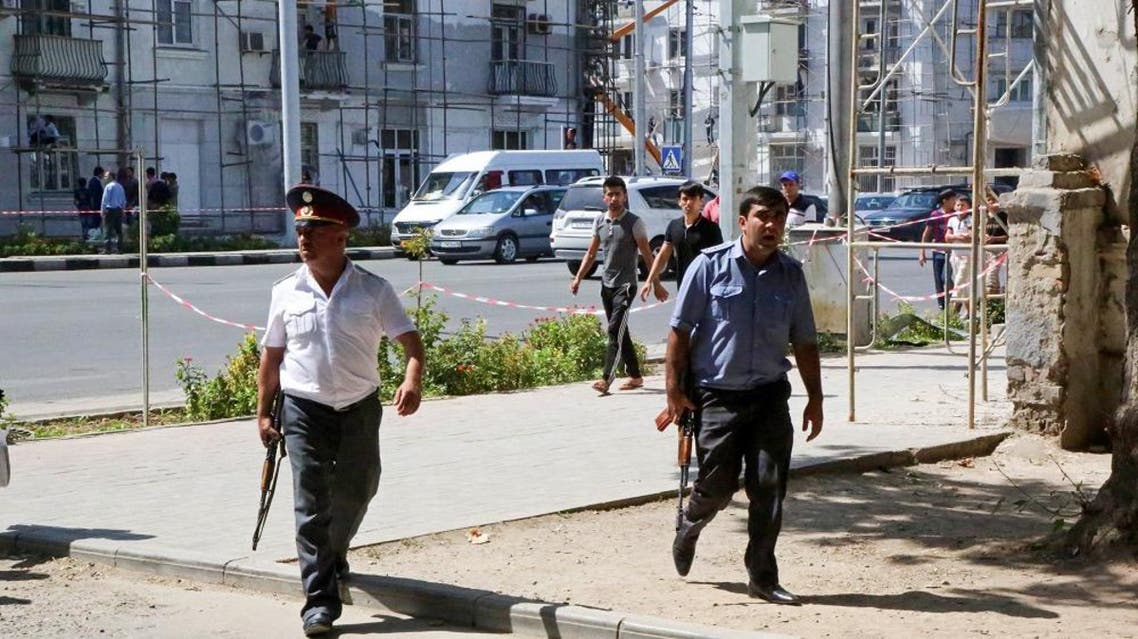 Banned Islamic opposition goes on trial in Tajikistan
Thirteen members of an Islamist opposition party went on trial in the ex-Soviet republic of Tajikistan
Thirteen members of an Islamist opposition party went on trial Tuesday in the volatile ex-Soviet republic of Tajikistan, accused of fanning a wave of unrest that killed dozens of people last year.

The trial of the 13 on charges including attempts to overthrow the constitutional order and organisations of a criminal group is closed to the public and may last "a long time," a spokesman for the Central Asian state's Supreme Court told AFP.

Over 50 people were killed during nearly two weeks of clashes in September between security forces and followers of a renegade deputy defense minister, according to the interior ministry figures.

A total of 199 people were arrested over the violence, which claimed the lives of ex-defence minister General Abduhalim Nazarzoda and 37 of his followers as well as those of 14 Tajik troops, the authorities said.

Banned by the government last year, the moderate Islamic Renaissance Party of Tajikistan (IRPT) has consistently denied involvement in the clashes, which erupted after Nazarzoda and his followers broke ranks with the government.

The United States, European Union and the United Nations have all expressed concern at the banning of the party and arrest of its leadership.

Rights groups have raised fears that the detained IRPT members may be tortured in custody.

Critics say the trial is part of the government's attempts to eradicate Islam from public life in Tajikistan, an impoverished country of eight million people that borders Afghanistan.

Hundreds of Tajik nationals – including a former special forces chief – are believed to have joined ISIS.