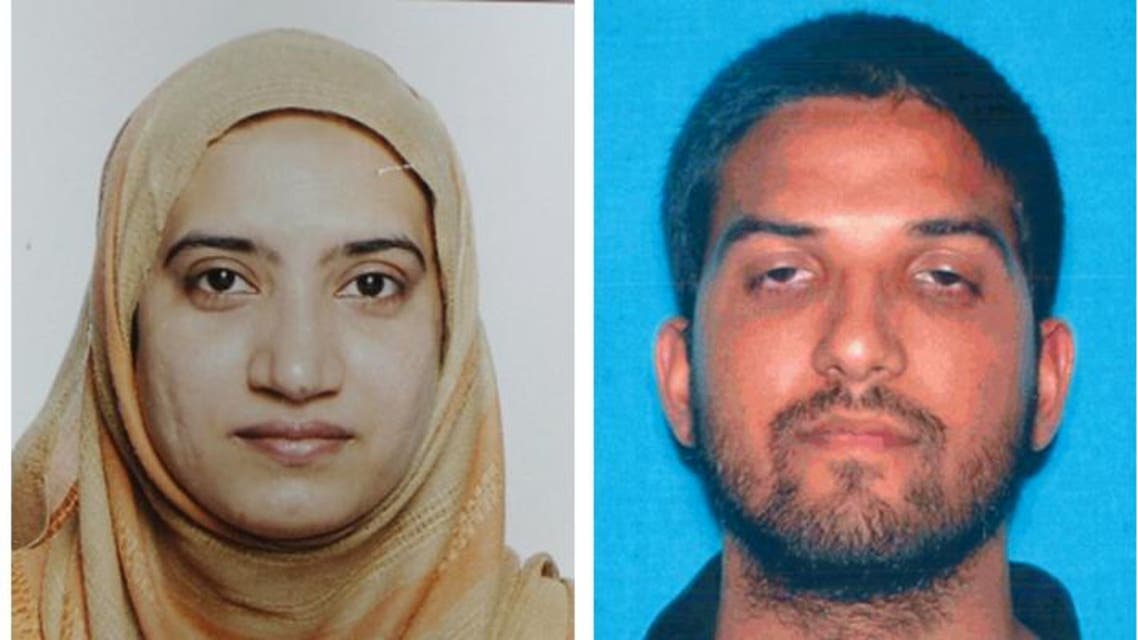 Three linked to California terror attack arrested
Syed Raheel Farook, 31, was arrested in the early morning at his home in the California town of Corona, along with his wife Tatiana Farook, also 31
The FBI arrested three people on Thursday, including the brother of San Bernardino shooter Syed Farook, on charges of marriage fraud and lying to investigators, authorities said.
Syed Raheel Farook, 31, was arrested in the early morning at his home in the California town of Corona, along with his wife Tatiana Farook, also 31.
Mariya Chernykh, Tatiana's 26-year-old sister who lives in the nearby town of Ontario, was also arrested.
The five-count indictment against the three centres on Chernykh's alleged sham marriage to Enrique Marquez, who is awaiting trial on charges of aiding the December 2 attack carried out by Syed Farook and his wife Tashfeen Malik.
The duo were later killed in a shoot-out with police.
"This is the latest step in the comprehensive investigation into the horrific attacks in San Bernardino last year that took the lives of 14 innocent Americans and deeply affected so many more," US attorney Eileen Decker said in a statement.
"As I have said previously, we owe the victims, and the entire community of San Bernardino, a thorough investigation that uncovers all criminal activity surrounding these events."
The trio arrested on Thursday were expected to make an initial court appearance later in the day, according to local news reports.
They face up to five years in prison on a charge of lying to immigration officials. Chernykh also faces up to 25 years in prison on charges of fraud and misuse of visas as well as lying to federal agents.
Marquez told investigators after his indictment in December on charges of buying weapons used in the San Bernardino assault that he had entered into a fake marriage with Chernykh in November 2014 and had lied about living with her.
Chernykh and her sister are both from Russia and Syed Raheel Farook's marriage to Tatiana has also come under scrutiny.
Investigators have executed several search warrants at his house since the massacre, the deadliest attack on US soil since September 11, 2001.
Syed Raheel Farook served in the US navy between 2003 and 2007 and is a decorated veteran.